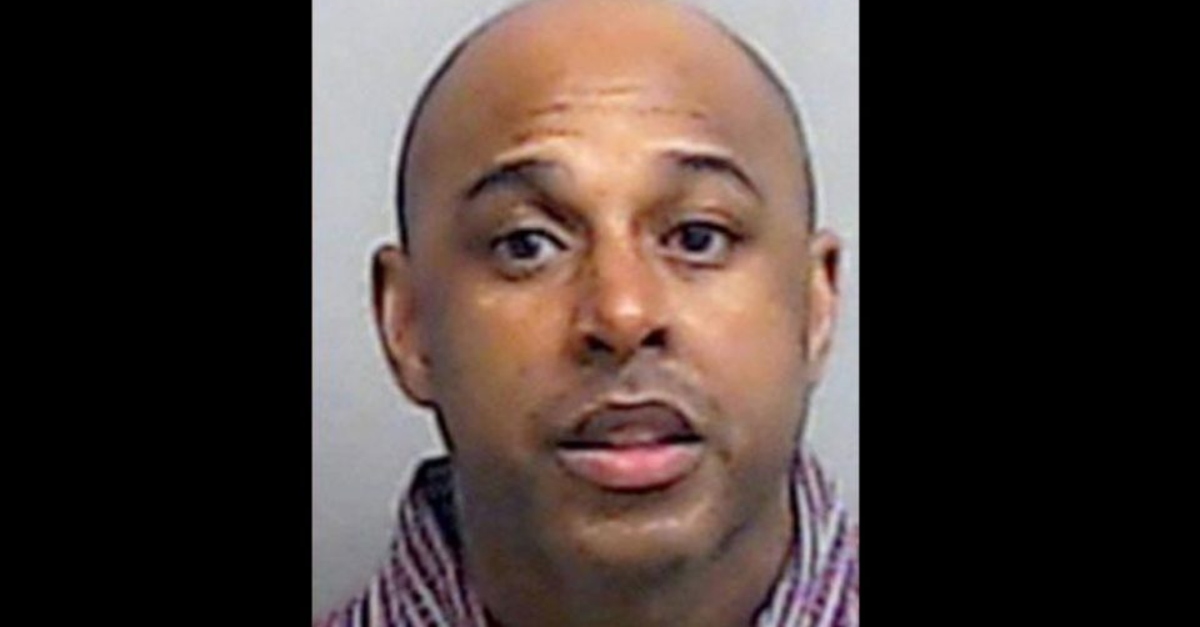 A teacher in DeKalb County, Georgia allegedly called on Monday and asked that a substitute cover his social studies classes at McNair High School, according to a school district in an Atlanta Journal-Constitution report. That was said to have happened about an hour after his victim was found dead.
We'll probably never know what was going through the mind of suspect Roy McClendon-Thompson. Cops said he fled from the scene of killing James Curtis Jones, a man he'd been dating. He later died in a head-on collision after allegedly trying to escape police.
This follows weeks of a devolving personal life. McClendon-Thompson was arrested last month for allegedly embezzling over $103,000 from a church where he worked part-time as a chief financial officer. A church secretary claimed he'd been moving money from the church account to his personal funds. He spent two days in jail, then bonded out. The school district said he was allowed to teach again.
Meanwhile, his relationship with Jones seemed to be falling apart. According to cops, the suspect learned the victim was cheating on him. Jones told police that McClendon-Thompson was threatening him, but the suspect in turn claimed he'd blocked the other man on his phone. No charges were filed at the time.
BREAKING: Dunwoody Police tell us that the suspect in yesterday's fatal shooting is Roy McClendon-Thompson. He was a teacher at McNair HS in DeKalb Co. The victim is 45-year-old James Curtis Jones. McClendon-Thompson died yesterday after the shooting in a car crash. @wsbtv pic.twitter.com/Wcet0ghgYX

— Christian Jennings (@CJenningsWSB) April 9, 2019
Two days later, Jones was dead. Cops said he was found dead at about 5:20 a.m. in the parking lot of the apartment complex where he lived. The killer shot him in the chest, police said. The school district said that McClendon-Thompson called about a substitute at 6:23 a.m., then fled from cops when they went to his home.
[Mugshot via Fulton County Jail]
Have a tip we should know? [email protected]