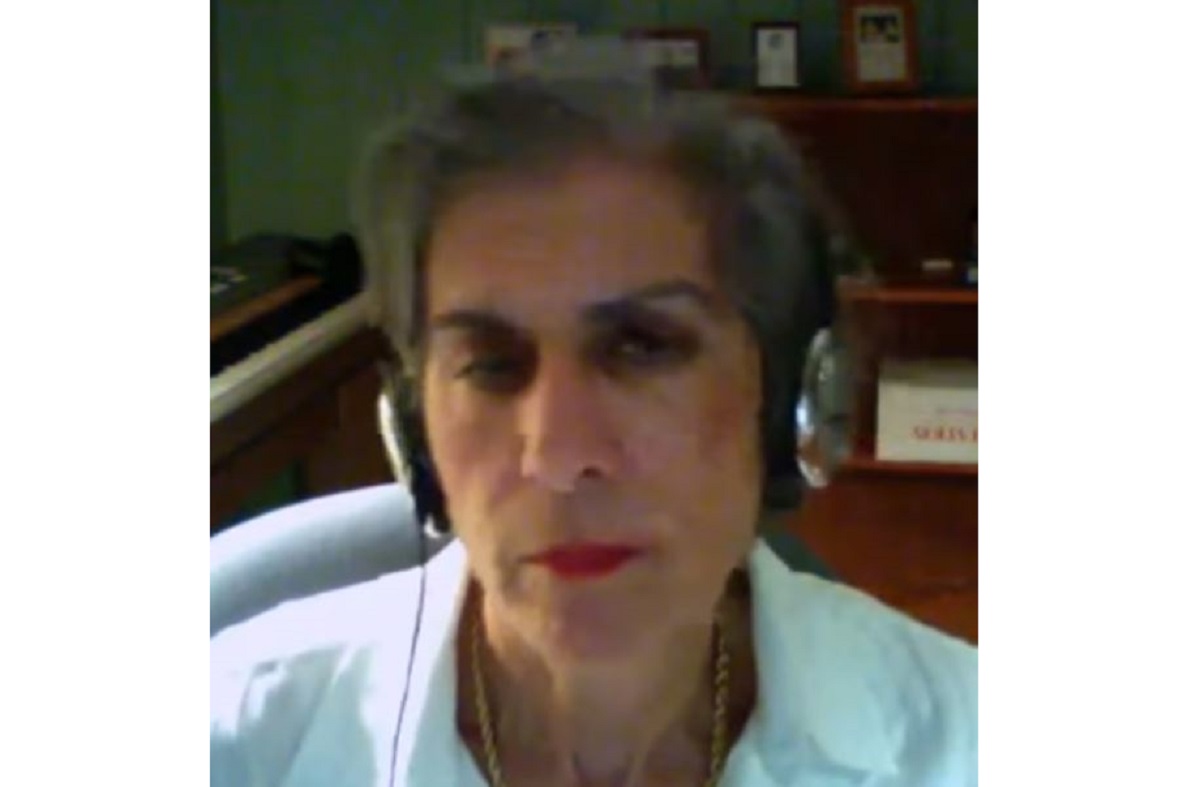 Law students at University of Pennsylvania are petitioning the school to take action against a professor, after footage of an interview surfaced showing her making a bold and negative claim about black students.
Professor Amy Wax said in a conversation with Brown University Professor Glenn Loury that black students by and large don't do as well at Penn Law as other students. She went on to say that they would be better off if affirmative action didn't help them get into such an elite school, and that they would do better in programs where the competition wasn't as stiff.
"Here's a very inconvenient fact Glenn," Wax said. "I don't think I've ever seen a black student graduate in the top quarter of the class and rarely, rarely in the top half." She went on to say, "I can think of one or two students who've graduated in the top half of my required first year course."
Wax teaches first year Civil Procedure, in addition to other courses at the school.
Loury, who is black, asked if there were diversity requirements when it comes to who is selected to work on the the school's law review, an opportunity typically granted to top performers. Wax said yes, at which point Loury caught her.
"So you're telling me that students of color who have served on law review are pretty much in the bottom half of their law classes at Penn?" he asked.
After five seconds of silence and stuttering, Wax quickly admitted that she doesn't have the evidence to back up her claim. The little bit of information that she did provide, however, is what really got her into trouble.
"I haven't done a survey, I haven't done a systematic study … I have a big, I have a class of 89 or 95 students every year. So I see a big chunk of students every year, so I'm going on that because a lot of this data is a closely guarded secret as you can imagine."
Wax is referring to how law school exams are graded anonymously, with students often using identification numbers instead of their names, so that professors aren't influenced one way or the other is grading them. If grading is anonymous, how would Wax know how black students are performing? That's the question the petition is asking the university.
The petition is in the form of a letter to Penn Law Dean Theodore Ruger. It says:
Setting aside the false and slanderous nature of these statements, Professor Wax's actions are in clear violation of the terms and spirit of Penn Law's anonymous grading policy, and compromise the law school's assurance that grades are maintained by the Registrar under strict scrutiny. In light of this policy, we would like to know upon what data Professor Wax relies, and whether such race-based data is even collected by the Law School. We are particularly sensitive to the cavalierly offensive remarks given that professors do not have access to name or race-based grades.
The students call on Ruger to give a response, "addressing and rebutting such deleterious and false claims which are antithetical to the values of Penn Law and the University as a whole."
Law&Crime reached out to Dean Ruger, who did not provide comment to local publication, The Daily Pennsylvanian.
Professor Wax defended her comments to the outlet, saying, "I would emphasize that student performance is a matter of fact, not opinion. It is what it is."
[Image via screegrab]
Have a tip we should know? [email protected]