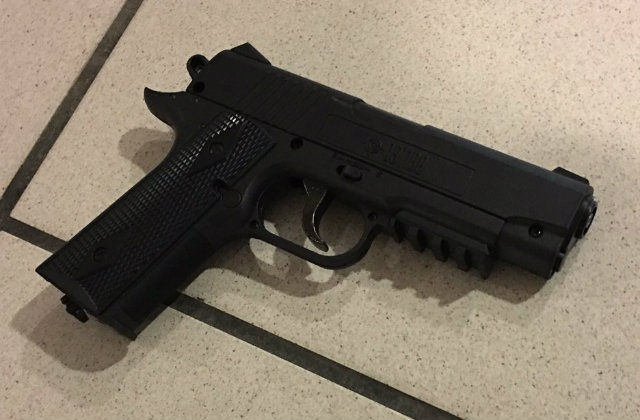 Florida's Orlando International Airport's typical order was interrupted Tuesday night when police confronted a man who was reported to be carrying a gun inside. That was eventually discovered to be fake, authorities said.
The suspect allegedly opened his jacket to an airport employee at 7:30 p.m., revealing what appeared to be a handgun inside. The man requested that the employee call the police and that he wanted to "speak to the president," but after her phone didn't work, the suspect handed her his own and called 911, police said.
At 8:21, the airport tweeted: "Incident ongoing involving man w/ weapon in terminal – Level 1 A-side, rental car area. Police on scene, area contained. Min impact to ops."
Police quickly confronted the man, who by 9:04 was reported by the airport to be "contained" and that "no shots were fired." Orlando Police Chief John Mina stated during a later press conference that the suspect had been holding a handgun and aiming it at police, who at that moment were not aware the gun was fake. The suspect also allegedly pointed the gun at himself and begged the officers to shoot him. Police said they were able to convince the man to place the gun on the ground, although they continued to negotiate with the suspect at the airport for two hours.
The suspect, identified as former Marine and 26-year old Michael Pettigrew, was taken into police custody where it was discovered that his gun was fake. He is being charged with aggravated assault with a weapon, despite the fact that his gun was fake, and is undergoing a mental evaluation. Police tweeted this following the incident:
Normal activity at the airport has resumed.
[Image via Orlando Police Department]
Have a tip we should know? [email protected]