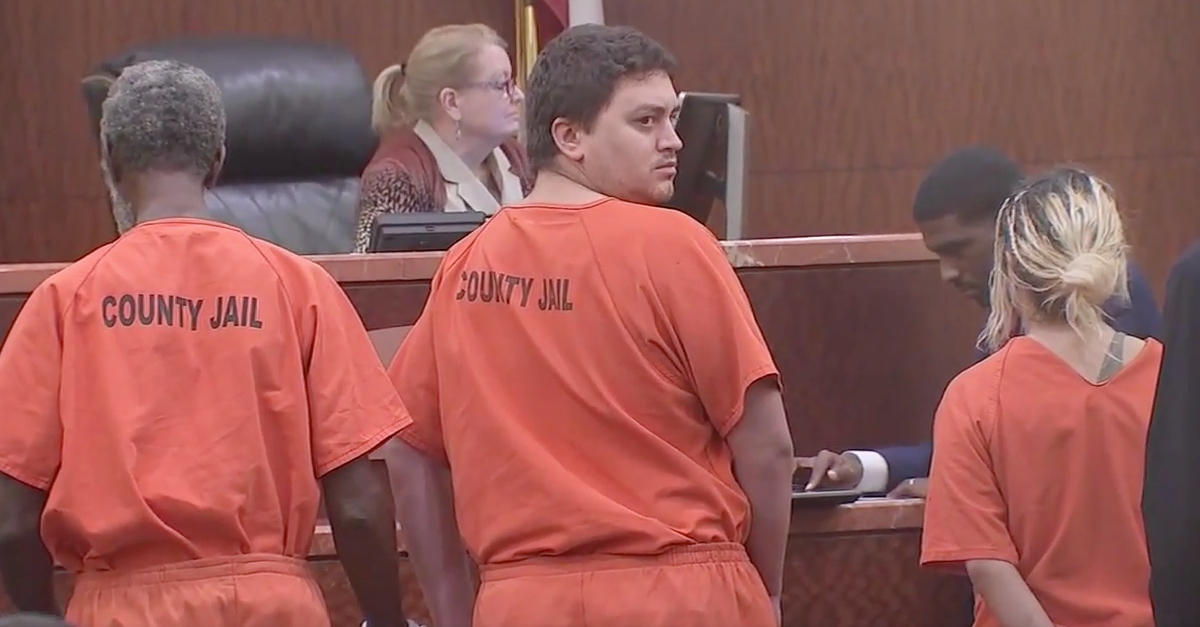 A Texas man targeted female drivers, and admittedly shot at motorists in six incidents, according to authorities. Nicholas D'Agostino appeared in court Thursday to face arraignment, according to KHOU.
The prosecutor told the court that the defendant hates women and poses a threat to the community, female motorists in particular. The suspect allegedly argued on social media that female drivers were incompetent and that their "sole purpose" was to have male children.
D'Agostino's bond was set at $250,000. He could not immediately be reached for comment. According to prosecutors, he admitted to a total of six incidents involving female drivers.
He was first arrested July 20. Deputies nabbed him as the suspect in a July 10 shooting. Authorities said he shot a woman at a car wash. Officials at first didn't know the origin of the shot, but accused D'Agostino days later.
Law enforcement officers later booked him into jail again for a March 7 incident. D'Agostino claimed that a female driver was swerving at him, and he opened fire to protect himself, authorities said in a KTRK report.
He also made a self-defense claim when the outlet interviewed him about the July 10 shooting.
"It was vehicular manslaughter," he said from jail last month. "It's almost happened to me before."
Police say they've been digging through D'Agostino's social media accounts. They've found multiple rants and rambles about female motorists being incompetent and that the sole job of women is to birth male children. #khou11 #HTownRush

— Janel Forte (@JanelKHOU) August 24, 2018
Remember that road rage shooting in Katy back in July? Where the guy shot a young mom because she swerved into his lane? He's been re-arrested – for shooting another woman in a similar incident in March. Police say he's targeting female drivers. #khou11 #HTownRush pic.twitter.com/Dqhy9Zng2d

— Janel Forte (@JanelKHOU) August 24, 2018
[Screengrab via KTRK]
Have a tip we should know? [email protected]