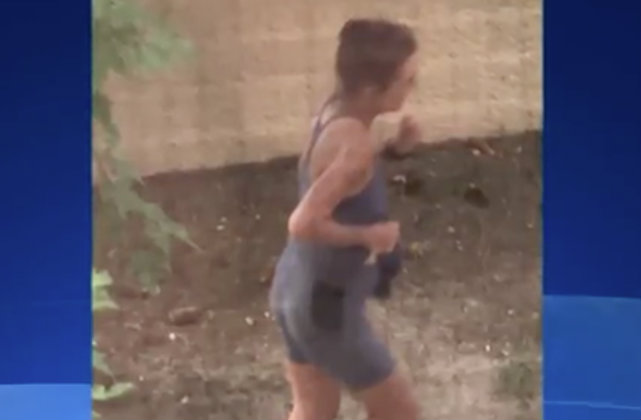 They call her "The Mad Pooper." Police in Colorado Springs say that a jogger has taken a dump outside a stranger's house. Multiple times. The homeowner, local woman Cathy Budde, spoke to KKTV about it in a Sept. 16 report.
She said her children first saw the jogger, a woman, mid-dookie.
"They are like, 'There's a lady taking a poop!'" said Budde. "So I come outside, and I'm like … 'Are you serious? Are you really taking a poop right here in front of my kids?' She's like, 'Yeah, sorry!'"
She expected the jogger that would never do it again. That maybe it was an accident, and the woman would return to clean up the mess.
Nope. Budde claims the defecator has done the same thing at least once a week for seven weeks. The family has taken to calling this jogger "The Mad Pooper." They have no idea who she is.
"Two other times we've caught her — caught her yesterday — she changed up her time a little bit because she knew I was watching," Budde said. The homeowner has gone as far to put up a sign pleading with the jogger to stop. The plea was ignored, Budde said.
Investigators with The Colorado Springs Police Department have no idea how to wrap their heads around this caca case. Sgt. Johnathan Sharketti told the outlet he has never seen anything like this in his career. "It's uncharted territory for me," he told KKTV.
Possible charges are indecent exposure and public defecation.
[Image via KKTV]
Have a tip we should know? [email protected]