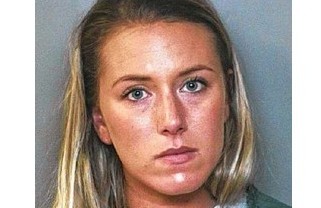 The New York Board of Regents announced that former nurse Kristen Johnson's application to surrender her license was granted in mid-March. This is fallout from 2015, when she was arrested on charges of taking pictures of two unconscious patients at Upstate University Hospital in Syracuse, New York.
"Licensee did not contest the charge of moral unfitness in the practice," the statement said.
Johnson had allegedly taken and texted the pics on her iPhone, so co-workers tipped investigators off. Her employers at the hospital said they immediately suspended her when they found out about it, according to an earlier statement.
This led to her pleading guilty in November to the dissemination of unlawful surveillance photos, a misdemeanor. The plea deal knocked the initial charge down from a felony, with the loss of her license also part of the agreement, as well as three years of probation.
"Despite what certain people seem to think, it is a crime in the state of New York to view, broadcast or record images of another person's intimate body parts surreptitiously," Onondaga County District Attorney Bill Fitzpatrick told CNY Central.
[h/t New York Daily News]
–
Follow Alberto Luperon on Twitter (@Alberto Luperon)
Have a tip we should know? [email protected]