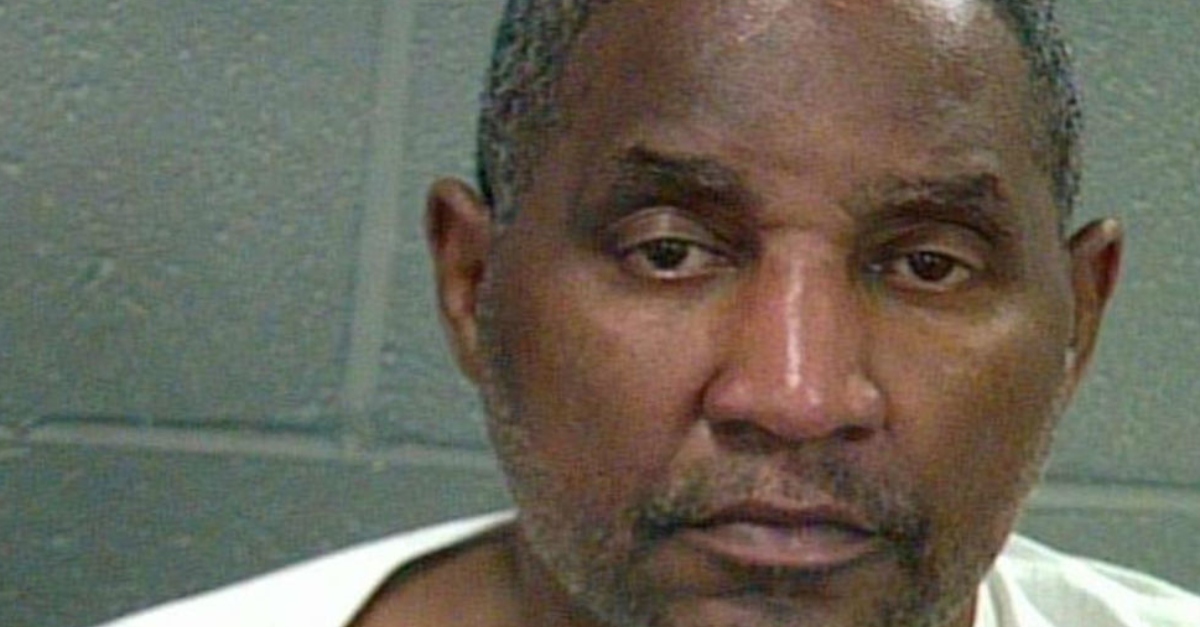 An Oklahoma City man was arrested Thursday after he allegedly threatened to blow up a woman's apartment building because she refused to give him nude pics. This, ladies and gentlemen, is how not to handle rejection. Kenneth Lamonte Lee, 53, faces charges of driving under the influence, making a bomb threat or conveying information known to be false, and threatening to perform an act of violence.
It all started with the woman's broken down vehicle, according to the arrest report obtained by KOKH. Lee allegedly began to chat her up, they exchanged phone numbers, and he gave her $20, police said.
Then things, as they say, escalated. Via messages, Lee allegedly demanded she send him pictures of her vagina. She said no. Cue second escalation. Lee promised to blow up her apartment building, and sent other threatening messages, police said.
It is unclear if Lee has an attorney in this matter. Oklahoma County records obtained by Law&Crime show that he was booked into jail in lieu of $45,000 bond.
[Mugshot via Oklahoma County]
Have a tip we should know? [email protected]