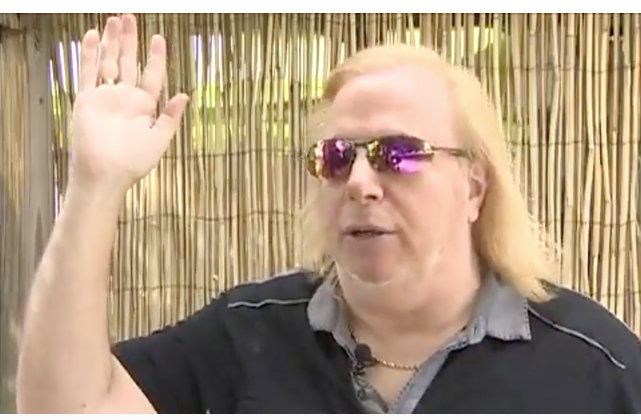 At the Seminole Hard Rock Casino in Fort Lauderdale, Florida, the jackpot belongs to whoever activates the slot machine. Jan Flato would have liked to have known that.
He told WSVN that he was gambling at Marina Navarro's side, when he let her hit the button for good luck. That's when they hit the jackpot. A $50 risk became a $100,000 prize.
But it wasn't Flato's money, technically. Casino managers told him that the money belonged to Navarro since she activated the slot machine.
That's the actual policy.
"The person who pushes a slot machine button or pulls the arm is the person who wins the jackpot," Hard Rock spokesman Gary Bitner told the outlet.
And instead of giving him the money, Navarro took it, and allegedly had armed security keep an eye on Flato as she left the building.
"I said, 'Marina, what are you doing?' and she gets up and walks out," he claimed. Flato said Navarro later texted him asking if he was still mad at her.
Navarro, for her part, said Flato's the one who acted out when he learned the money technically wasn't his.
"Jan all of a sudden went ballistic," she said. "He started screaming in front of everybody." She claims she later offered to share the money, but changed her mind after her allegedly sent her sinister texts including, "Having me as an enemy ….not good" and "We'll [see] who made the Big mistake. It won't be me."
"Is that a threat?" she replied.
This friendship is decidedly over.
[Screengrab via WSVN]
Have a tip we should know? [email protected]