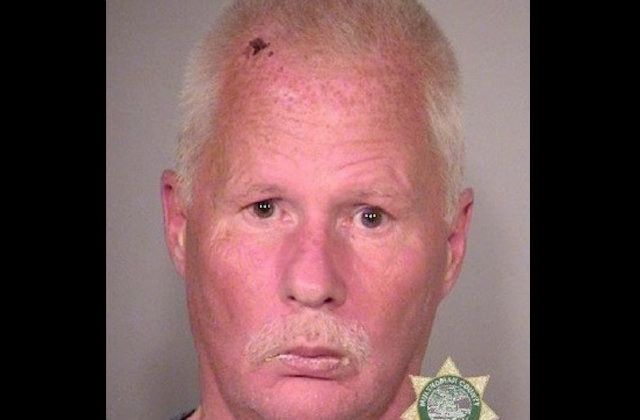 An Oregon man has been arrested after allegedly telling police he publicly masturbated so he could go back to prison. Because he "f–king hates Portland."
A probable cause affidavit states it happened May 4th. The arresting Portland police officer wrote that he responded to a public indecency complaint, and witnesses pointed him toward Terry Lee Andreassen, 59. The suspect: penis exposed, masturbating "vigorously."
Andreassen saw the officer, put his penis back into his pants, and started walking away, the affidavit states. This cop reportedly caught up to him, and read him his rights, however.
"When asked why he was masturbating or whether it was appropriate to do so in public, the defendant replied that he did it because he was on methamphetamine and wanted to go back to prison, because he, 'F–king hates Portland,'" the document states.
Andreassen, who we could not reached for comment, was booked on one count of public indecency. That is normally a misdemeanor, but it is a felony in this case because he has previously been convicted for the same crime. If convicted, he could face up to five years in prison, and a $125,000 fine.
[Mugshot via Multnomah County]
Have a tip we should know? [email protected]