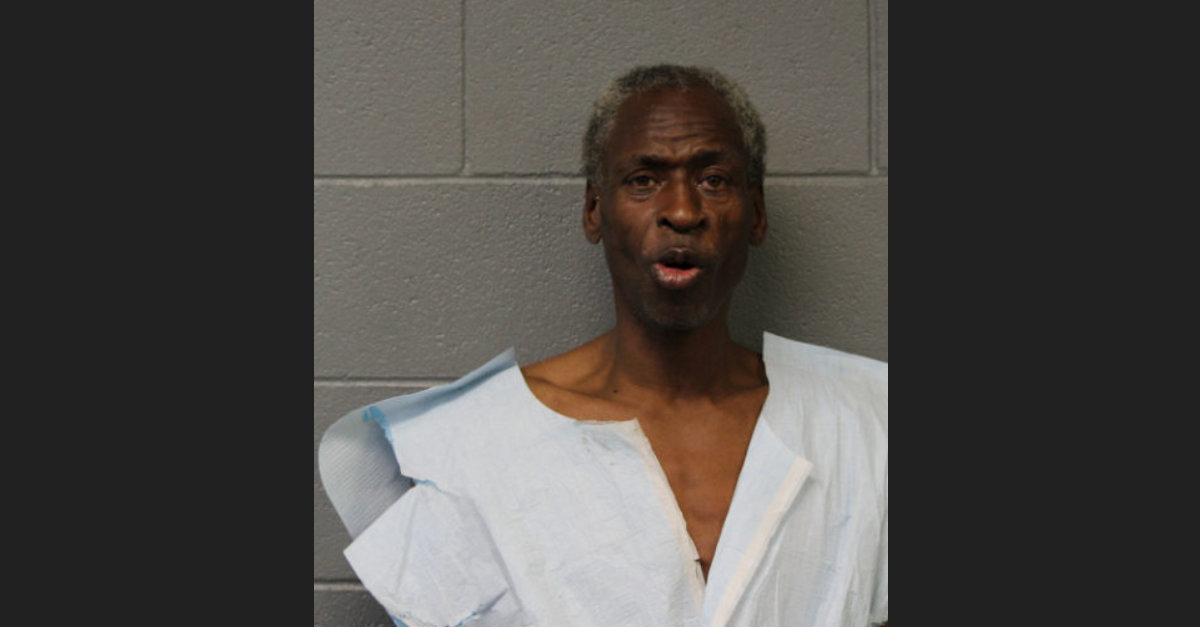 Some people just really need to smoke, huh? 51-year-old Donnell Young was arrested Thursday for biting off a museum employee's ear over a cigarette.
He approached the victim in the 100 block of South Michigan Ave. at about 6:45 a.m., according to a Chicago Police Department news release obtained by Law&Crime. Young asked for a cigarette, authorities claim. The man said no, he didn't have one.
What allegedly happened next is the epitome of "zero to 100." Young punched the man in the back of the head and body, then bit off part of his left ear, cops said. According to police, the suspect fled the scene, but the victim took a cell phone picture of the man. Cops claimed to track down Young at the 0-100 block of East Van Buren St, which is north of the alleged incident.
Apparently not much investigating was required from that point. In their words, Young ended up "freely" admitting to the bite.
Young faces one count each of aggravated battery/great bodily harm, and aggravated battery in a public place. He was scheduled for a bond hearing to take place Friday.
As for the victim, he is said to be okay, for all intents and purposes. He received treatment at Northwestern Hospital and his condition stabilized, police said.
Cops declined to provide more information than this on the incident.
The Art Institute of Chicago confirmed that the victim is one of their workers.
"The safety and wellbeing of our employees and students is our first concern, and we notified our campus community immediately," they said in a statement obtained by Law&Crime. "We worked closely with the Chicago Police Department as they conducted their investigation and we increased security around our 112 S. Michigan and 116 S. Michigan buildings."
[Mugshot via Chicago Police Department]
Have a tip we should know? [email protected]