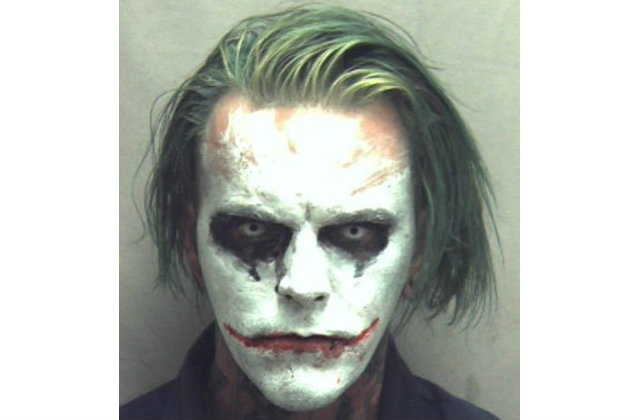 WINCHESTER, Va. (AP) — Police in Virginia have arrested a man who was dressed as comic book villain the Joker and reportedly carrying a sword.
Winchester Police Department spokeswoman Jennifer Hall said in a news release that the department got several 911 calls Friday afternoon reporting a man made up as Batman's nemesis. He was wearing a cape and carrying a sword.
Thirty-one-year-old Jeremy Putman has been charged with wearing a mask in public, a felony that can result in a year in jail.
It wasn't immediately clear whether Putman has a lawyer.
[Mugshot via the Winchester Police Department]
Have a tip we should know? [email protected]