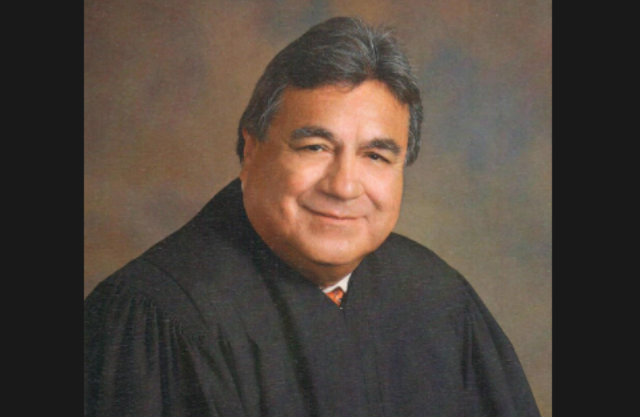 Federal prosecutors say a Texas judge accepted money in return for taking it easy on criminal defendants. The 93rd District Court's Rodolfo Delgado was arrested Friday, and booked for bribery concerning programs receiving federal funds, according to a Department of Justice press release.
The FBI probable cause affidavit lays it out like this. Investigators had an informant, which they described as an attorney who knew Delgado since 1999. This person claimed to have paid the judge multiple times since 2008 in return for "favorable judicial consideration." The informant told investigators of at least two cases where Delgado received a bribe, then put the lawyer's clients on bond. Court records back up this claim, the affidavit states.
The attorney and the judge allegedly held consensually recorded phone calls and meetings, proving that Delgado accepted a total of $520 to take it easy on the lawyer's clients. In both instances, the clients were placed on bond. The attorney was an FBI informant at this time, and the money was federal funds.
In a third instance, Delgado accepted an envelope of $5,500 cash during an in-person meeting in the informant's car, said the affidavit. The individual wore audio and video wires. This allegedly captured Delgado agreeing to help out on another client's case. Once again, that client ended up being placed on bond. The funds in that bribe were federal funds, too.
Delgado called the attorney on January 29, describing the $5,500 in cash as a campaign contribution, and saying the money needed to be by check. FBI Agent Peter Kilpatrick, who wrote the affidavit, argued that the judge was just trying to hide the bribe and may have suspected being under investigation.
Delgado's office did not immediately respond to a Law&Crime request for comment. The DOJ said he made a court appearance Monday before U.S. Magistrate Judge Scott Hacker, and held in lieu of $100,000 bond.
[Image via 93rd District Court, Hidalgo County, Texas]
Have a tip we should know? [email protected]