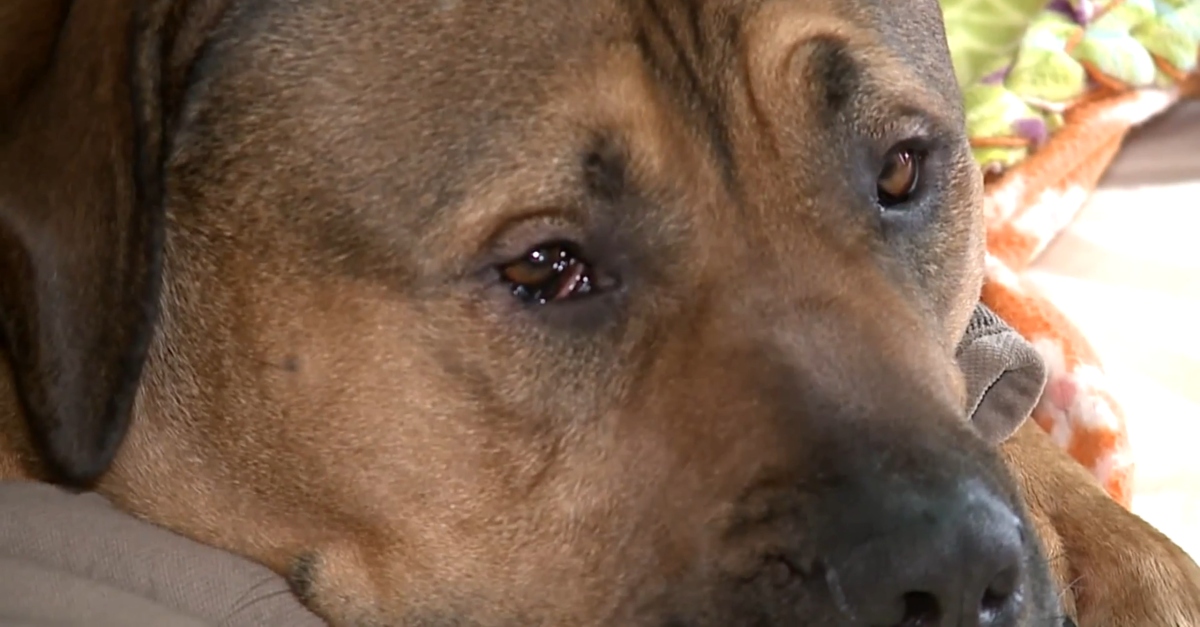 Happy New Year! There's a random man sleeping in your house next to your gigantic dog.
Wisconsin woman Lynn Sarver said she and a female guest discovered a 21-year-old intruder sleeping next to her dog Tuesday morning, according to the Milwaukee Journal Sentinel. No hard feelings though. Sarver chalked it up as a mistake and agreed not to press charges.
Sarver said her alarm woke her at 5:15 a.m. She and the unnamed guest had celebrated New Year's Eve the previous evening, and returned home at around 1:30 a.m. She claimed to have found a stranger sleeping in her dog's bed — a twin mattress located in the living room. The pet, by the way, is a 130-pound South African mastiff named Benton. Nonetheless, the stranger slept on the pooch's bed next to the animal, Sarver said.
The women grabbed a kitchen knife and called authorities. The intruder didn't didn't move. "He was out," Sarver said.
Waukesha Police Sgt. Brady Esser described the man as a "heavily intoxicated" 21-year-old. The individual wasn't dangerous and was escorted to his home just down the street.
Sarver said the man apologized and seemed embarrassed by what happened after he was woken up by cops and put on his glasses.
"Oh yeah, this is not my house," he said, according to Sarver. She suggested that the 21-year-old might have entered through an unlocked side-door.
"Seeing someone sleeping with my dog is weird," she told Fox 6 Now. She said Benton was slightly on top of the man when she found the intruder asleep.
[Screengrab off Benton via Fox 6 Now]
Have a tip we should know? [email protected]