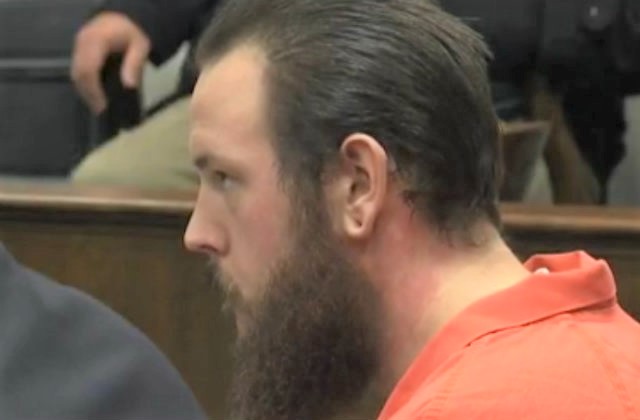 Fandom's a unique thing. It bonds people like nothing else. Some people start clubs over their shared interest. Others direct their creative energy toward projects like cosplay. Three Wisconsin people decided to do a blood ritual after another "Juggalo" (read: fan) for the Insane Clown Posse had passed away.
24-year-old Jonathan Schrap was sentenced on Friday to three-and-a-half years in prison for one court of reckless injury, WBAY reports. He will also serve four-and-a-half years on extended supervision, and probation.
The case made no sense to Judge John P. Zakowski.
"Where do you go with this?" he said. "How can this happen? How can this even happen in Green Bay?"
Court documents said the mutilation happened August 27 of last year. Schrap, Preston Hyde, and 27-year-old Shelby Neuens were mourning the death of another Juggalo. So naturally, Neuens let Schrap cut her arm, and drank her blood out of a shot glass, according to the allegation.
Somehow, the conversation transitioned to maybe cutting off a person's finger. Neuens, who reportedly claimed she wasn't on any substance, allegedly volunteered. Schrap cut off her pinky in two strikes with a machete, then put it in a freezer to eat it later.
They attempted to stop her bleeding with a car cigarette lighter, then a blowtorch. Neuens showed up to a hospital for treatment, and staff reported her injury to the police.
Hyde was charged with second-degree reckless injury, and mayhem.
[Screengrab via WBAY]
Have a tip we should know? [email protected]wandcrime.com