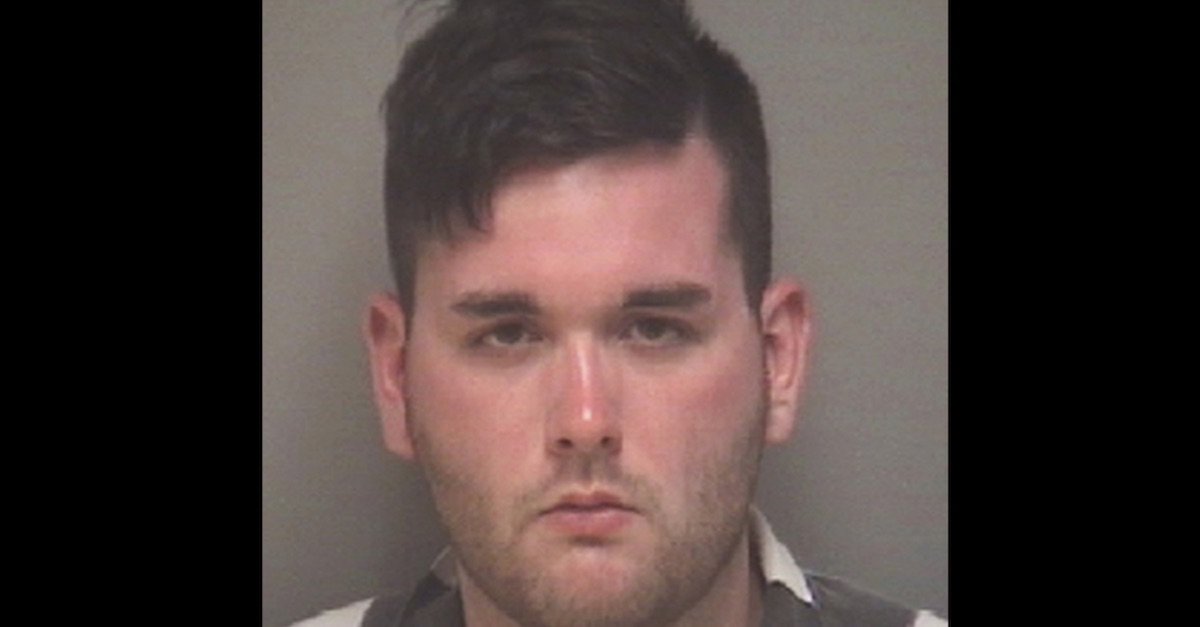 An attorney for alleged white supremacist James Alex Fields Jr. suggested on Monday how his client might defend himself in the upcoming murder trial in the death of 32-year-old anti-racist protester Heather Heyer.
Lawyer John Hill told prospective jurors, according to the Associated Press, that they would hear evidence that the defendant "thought he was acting in self-defense."
Prosecutors said Fields plowed his car into a crowd of anti-racist protesters amid the white supremacist "Unite the Right" rally on August 12, 2017. This took Heyer's life, and injured dozens of others. Charlottesville City Circuit records obtained by Law&Crime show that the trial is scheduled through December 13. Charges include first-degree murder, and malicious wounding.
"It was a wave of people flying at me," one of the alleged victims, Sam Becker, told the AP last year about the incident.
Fields was indicted on federal hate crime charges this summer. The defendant is white, and so was Heyer, but in the indictment, the crowd was described "racially and ethnically diverse." In his social media accounts, Fields allegedly voiced support for Hitler's racist policies (and the Holocaust), stated that white people were better than others, and advocated violence against black people, Jewish people, and others he believed to be non-white.
"Unite the Right" was held oppose the removal of a local statue of Confederate General Robert E. Lee. Attendees were heard chanting phrases like "you will not replace us," and "blood and soil." They were met by anti-racist protesters, including Heyer.
[Mugshot via Charlottesville Police Department]
Have a tip we should know? [email protected]