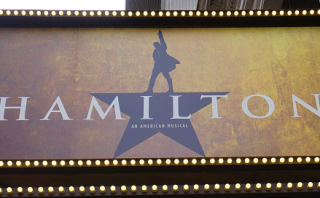 Controversy ensued over the weekend, after an actor from the Broadway show Hamilton delivered a post-show message to Vice President-elect Mike Pence, who was in attendance. The commotion continued the next day, at a production of the show in Chicago, when someone in the audience reportedly shouted profanities and political comments, according to The Chicago Tribune.
John Palmer was arrested on Saturday, after witnesses reportedly heard him yell comments related to this month's Presidential election, such as, "We won!" while in the balcony, fellow audience member Brea Hayes told the Tribune. Hayes said that Palmer appeared intoxicated. A Tribune reporter was also at the show, and said that the disruption lasted for two songs.
Police said that they arrested Palmer for criminal trespass after he refused orders to leave.
[Image via Shutterstock]
Have a tip we should know? [email protected]