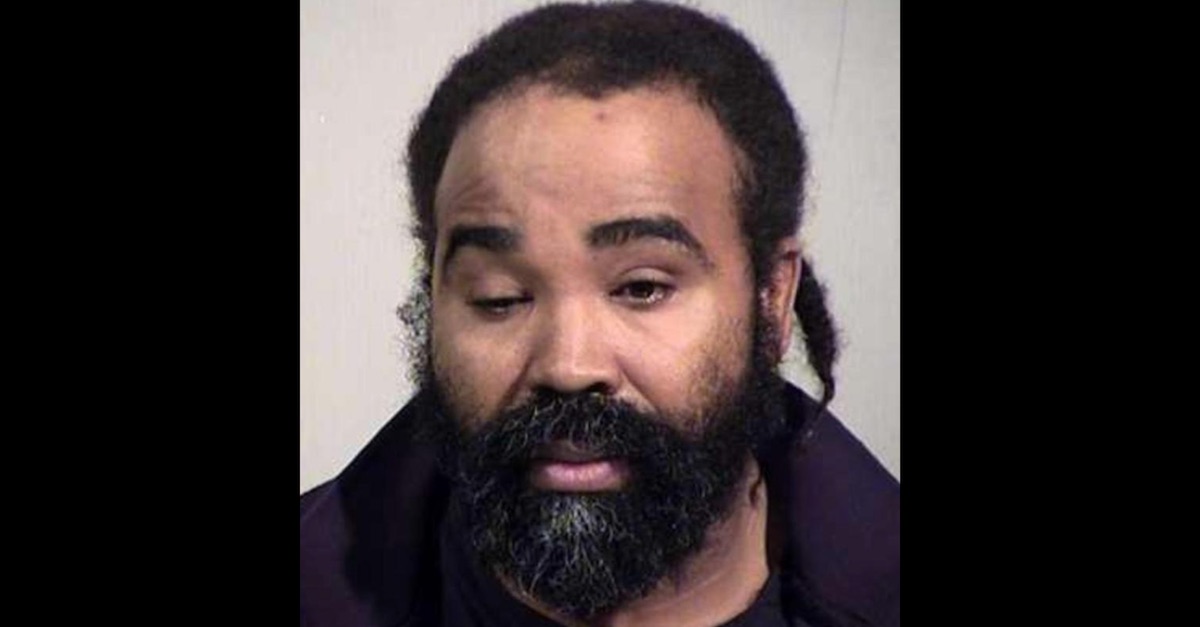 Nathan Dorceus Sutherland, the 36-year-old former nurse arrested for allegedly raping an incapacitated woman, was indicted Tuesday on charges of sexual assault and abuse of an adult, according to the Associated Press.
Prosecutors say Sutherland is the man who raped and impregnated a female patient at the Hacienda HealthCare facility in Phoenix, Arizona. The defendant reportedly surrendered his license after the arrest.
As indicated by a 911 call, caregivers at the facility claimed they didn't know about the woman's pregnancy until she was giving birth to a baby boy on Dec. 29, 2018.
"The baby's turning blue!" said a female staffer identified as a nurse, in frantic 911 audio. "Baby's turning blue! Baby's turning blue!"
The surprise birth grabbed national attention, and sparked an investigation led by the Phoenix Police Department.
Sutherland "was very loving, very compassionate. Or he pretended to be. And I really trusted him," Angela Gomez, the mother of a Hacienda patient, told KPHO. She was described as the mother of a 27-year-old man sometimes cared for by Sutherland. "Never in my wildest dreams would I think that he would be the suspect that the PD was looking for. I suspected others, but I was wrong, and he fooled everybody."
Sutherland's attorney already provided a glimpse as to what his defense strategy might be.
"There's no direct evidence that Mr. Sutherland has committed these acts," lawyer David Gregan said at a court appearance last week, according to the Charlotte Observer. "I know at this point there's DNA. But he will have a right to his own DNA expert."
The baby is said to be fine. John Micheaels, an attorney for the victim's family, declined to comment on the arrests, but previously told CNN that the child has "has been born into a loving family."
Records obtained by KPHO described the woman as "not alert," and requiring a "maximum level of care," but Micheaels pushed back on media characterizations of the patient being comatose or in a vegetative state. He said she was "alert," and, while non-verbal, responds to sounds and makes facial gestures.
"She likes being read to and being with people who are familiar to her," he said.
The Hacienda CEO resigned over the incident. Two doctors who cared for the woman are no longer caring for patients, the facility recently said. One resigned, the other was suspended.
[Mugshot via Phoenix Police Department]
Have a tip we should know? [email protected]