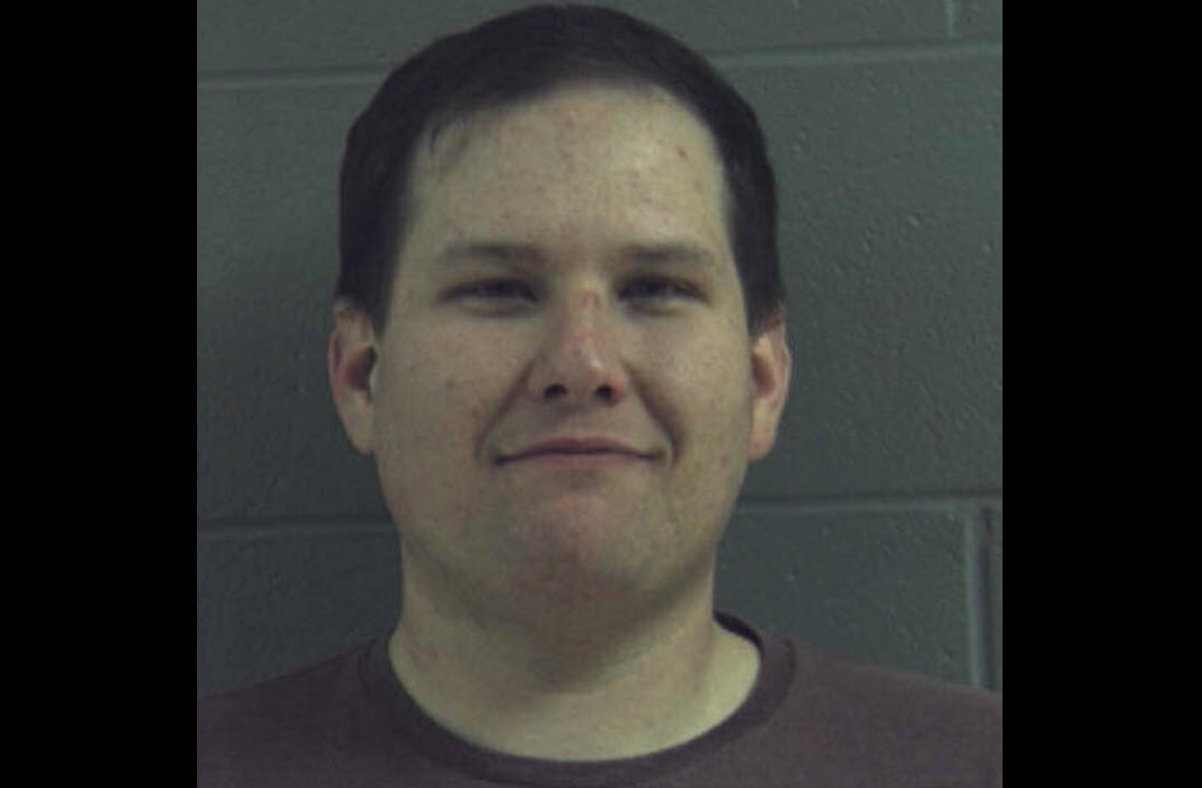 A former sheriff's deputy has been arrested for allegedly ramming a truck into a store because he thought the owners were Muslim. Chad Horsley, 27, faces a hate crimes charge, simple criminal damage to property, criminal mischief, and two counts of false personation of a peace officer after allegedly causing $4,000 worth of damage to business.
A suspect first showed up on law enforcement's radar on February 27, according to a press release by the Livingston Parish Sheriff's Office. A man entered a convenience store, told the clerk he worked for a sheriff's office, and that he believed the cashier to be dealing drugs on the premises, they said. The man said he would be back around midnight to search the store, and asked the clerk to "make sure no one was around." Well, the sheriff's office said they didn't think this man was an actual law enforcement employee.
Cut to Saturday. A witness called the sheriff's office about a man driving a white truck into that convenience store. The person claimed the suspect stole the business's ATM machine, and pulled out a handgun when the witness tried to stop him.
Not only did deputies later identify Horsley as the suspect, but when The New Orleans Advocate followed up later, a sheriff's office spokeswoman clarified that Horsley was the "witness" who called authorities, and he presumably made up the story about what happened after ramming the truck into the store. Also, the ATM was not actually stolen.
According to authorities, Horsley claimed to be a sheriff's deputy and showed them a commission card with the East Baton Rouge Sheriff's Office, but in actuality, he no longer worked for the agency. Horsley admitted to driving his truck into the store, and said he did it because he thought the owners were Muslim. In the words of the LPSO's news release, Horsley "blamed Muslims for killing his fellow service members overseas. He was also upset that Muslims, in his mind, were having an easier time prospering than he was despite his time in the service."
Horsley is out on $56,000 bond. His father Samuel Horsley Jr. told the Advocate on Monday that his son wasn't racist, and that he was surprised by the allegation. Chad Horsley declined to comment in that story on Tuesday, and his attorney did not immediately return a request for comment.
Also, the store owner is Sikh, not Muslim.
"Even if it was Muslims, he shouldn't have done that thing," Harjot Singh told the Advocate. He's the nephew of the store owner, and he moved to the U.S. from India two years ago. "We're just trying to make a living out of here. That's all we're doing."
[Mugshot via Livingston Parish Sheriff's Office]
Have a tip we should know? [email protected]