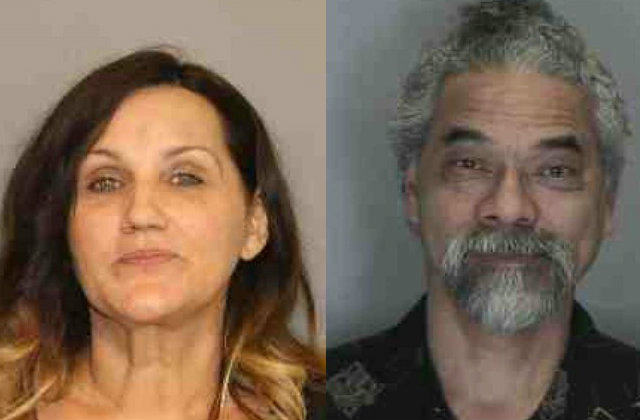 Two women didn't fight in a New York restaurant on Sunday because of a scheduled threesome. It was the proposed foursome, Schenectady police say.
Officials told The Smoking Gun a Massachusetts husband and wife met a woman at the Rivers Casino and Resort, and they set up a menage a trois. As we all do from time to time. The trio started hanging inside Duke's Chophouse, but cops say things got heated in a bad way when one of them brought up the possibility of involving one more person. It's unclear who brought up the suggestion, and who number four would've been.
In any case, 21-year-old Judy Maxwell allegedly threw a glass when arguing with 49-year-old Elizabeth Araiza. Police came to the scene, but Araiza allegedly got hostile: They said she refused to get off the floor after getting handcuffed. Her husband, 62-year-old Dmitri Houff, is also accused of standing officers' way as they tried to take her out of the casino.
Araiza and Maxwell both face a charge of disorderly conduct, while Araiza and her husband were charged with obstruction of governmental administration.
Have a tip we should know? [email protected]