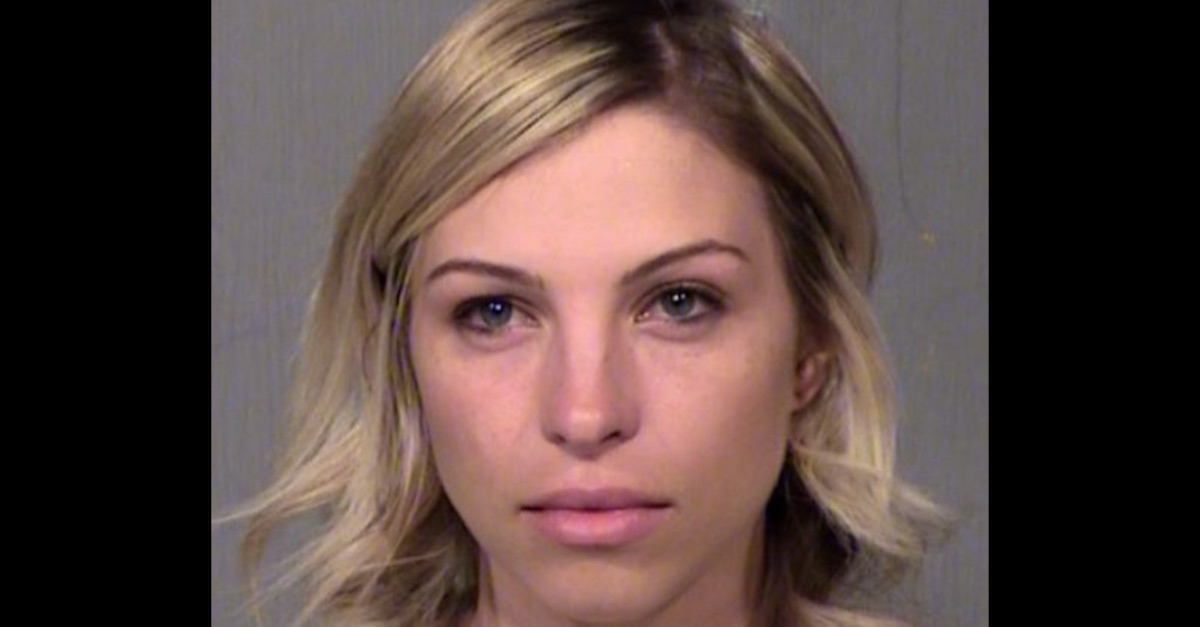 The allegations against an Arizona woman charged with sexually abusing a 13-year-old boy she used to teach are even more lurid than before.
Brittany Zamora also had sexual contact with the alleged victim in class while another a male student was in the room, cops said in records newly reported by AZ Central. She allegedly had this second boy stand watch to make sure no one saw what was happening.
Zamora and the boy engaged in a sexual relationship, cops said. This allegedly included them fondling each other in the back of class while other unaware students watched a video. That was on a separate occasion.
When interviewed by police, the boy detailed the things Zamora allegedly said to him.
"She said she wanted to give me a blow job and my stuff is really big and stuff like that," he said. The interview asked him to clarify what he meant by "stuff." He was referencing his "penis," he said. The teen said that he didn't remember how this situation progressed to sexual encounters.
The second boy who was told to be on the lookout voiced discomfort with the situation, cops said. He said that he and his classmate were scheduled to stay after school to prepare for a talent show, but Zamora began kissing the victim.
"It's, like, weird how a 27-year-old can, like, love a 13-year-old and do stuff," the friend reportedly said. "It's just crazy. She's not a good person."
Zamora, who taught sixth grade at Las Brisas Academy Elementary School, has pleaded not guilty in the ongoing case. She faces charges including molesting a child, and was placed on administrative leave after her arrest.
[Mugshot via Maricopa County Sheriff's Office]
Have a tip we should know? [email protected]