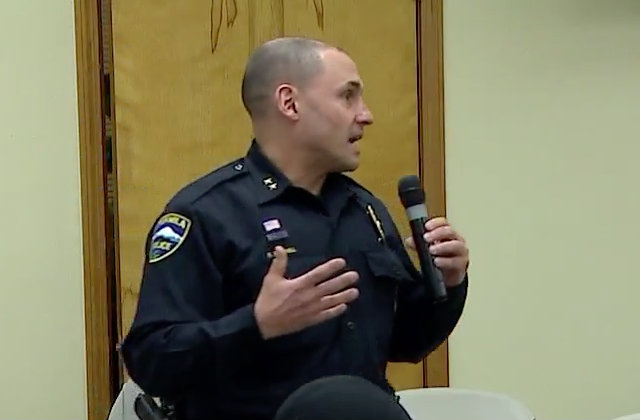 Cops in Tukwila, Washington admit they shouldn't have turned over undocumented immigrant Wilson Rodriguez-Macarreno to ICE, according to KOMO. In fact, doing it went against their own rules.
"It has always been our policy that we will not inquire about someone's immigration status," Deputy Chief Rick Mitchell said at a community meeting.
But why do it? Rodriguez-Macarreno, a 32-year-old father who is from Honduras, made a 911 call last week about a possible prowler outside his home. Police did find a suspect, and, per their policy, ran background checks on both that person and the victim, according to KOMO. They discovered an ICE administration warrant on Rodriguez-Macarreno. Police claim they thought it was a criminal issue, and turned him over to federal authorities.
It has the community shaken.
"We no longer trust the Tukwila police department and we are living in fear," said a student from Foster High School. The outlet didn't identify them because of a request from school officials.
Rodriguez-Macarreno is scheduled to be deported next week, according to Newsweek.
[Screengrab of Mitchell via KOMO]
Have a tip we should know? [email protected]