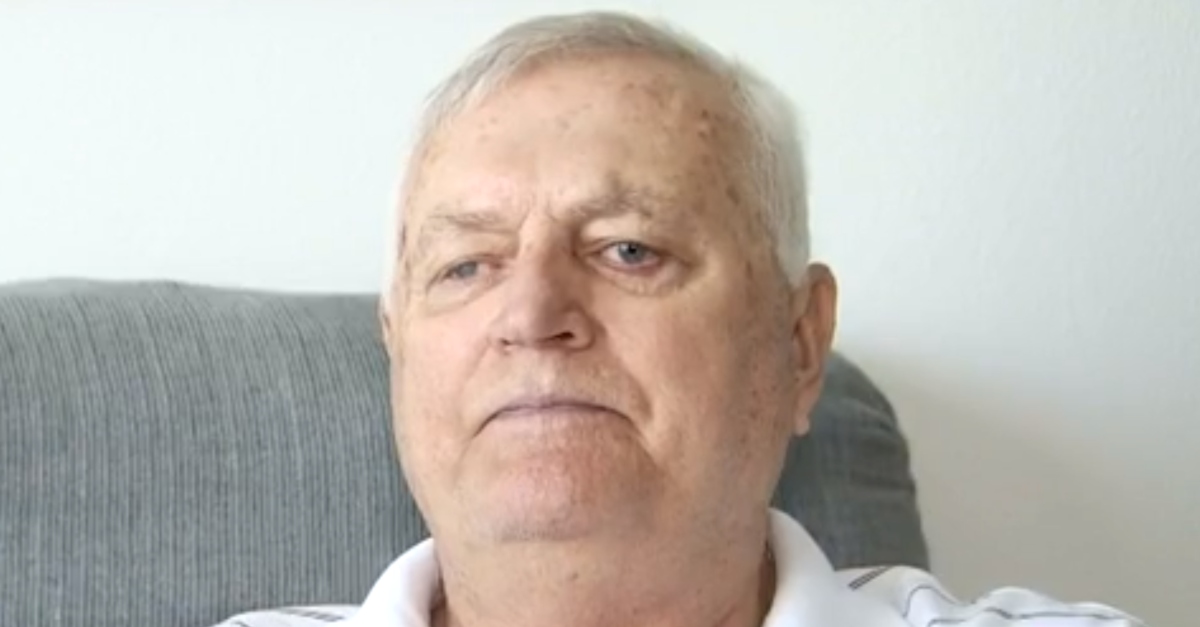 A Florida woman is in trouble after allegedly bilking a legally blind man for tens of thousands of dollars. Donna Sue Santella, 70, is charged with financial exploitation of the elderly, issuing a worthless check valued at least $150, and grand theft in the second-degree for allegedly stealing $20,000 or more.
"She was going to a wig store," alleged victim William Denehy told WFTV. "She was going to a nail salon. She was going to Walgreens, Publix." Back in the day, this 72-year-old had a three-season career in Major League Baseball, debuting in 1967 with the then-fledgling New York Mets.
Santella said Denehy was legally blind, according to the arrest affidavit obtained by Law&Crime. The alleged victim was completely blind in his right eye, and could only see "light/dark colors," she said. It was not enough to read or see people, but he could recognize her by her voice. He and his daughter had hired her to help take care of him three days a week, and they agreed to pay her $180 a week for this.
This work allegedly involved helping him sort out financial issues. In July 2017, Sentella helped Denehy set up a credit card to help pay his daughter's dental bills, according to the affidavit. She convinced him to set up another one in order to pay off the first one, because it would apparently mean he'd have to pay less per month, police said. He agreed. The next year, he allegedly loaned her $6,000 to buy a new car (she said hers was broken down, and he had agreed to give the money so she could drive him around).
Entanglements like these apparently left Denehy vulnerable. For example, his daughter eventually claimed the first and second credit cards respectively had $4,000 and $21,000 in unauthorized charges.
The Orlando Police Department says it was able to confirm the alleged exploitation by reviewing bank records and tracking down stores where Santella made illegal purchases. For example, Walgreens surveillance footage and records allegedly showed that Santella brought cigarettes from the store.
When confronted by cops, the defendant allegedly said that Denehy did not treat her right or reimburse her for gas, so she felt like she deserved more money. In the end, however, she allegedly confessed to wrongdoing.
"I did it," she said, according to the affidavit. "I admit it."
Santella could not be immediately reached for comment. Records do not name an attorney of record.
[Screengrab via WFTV]
Have a tip we should know? [email protected]