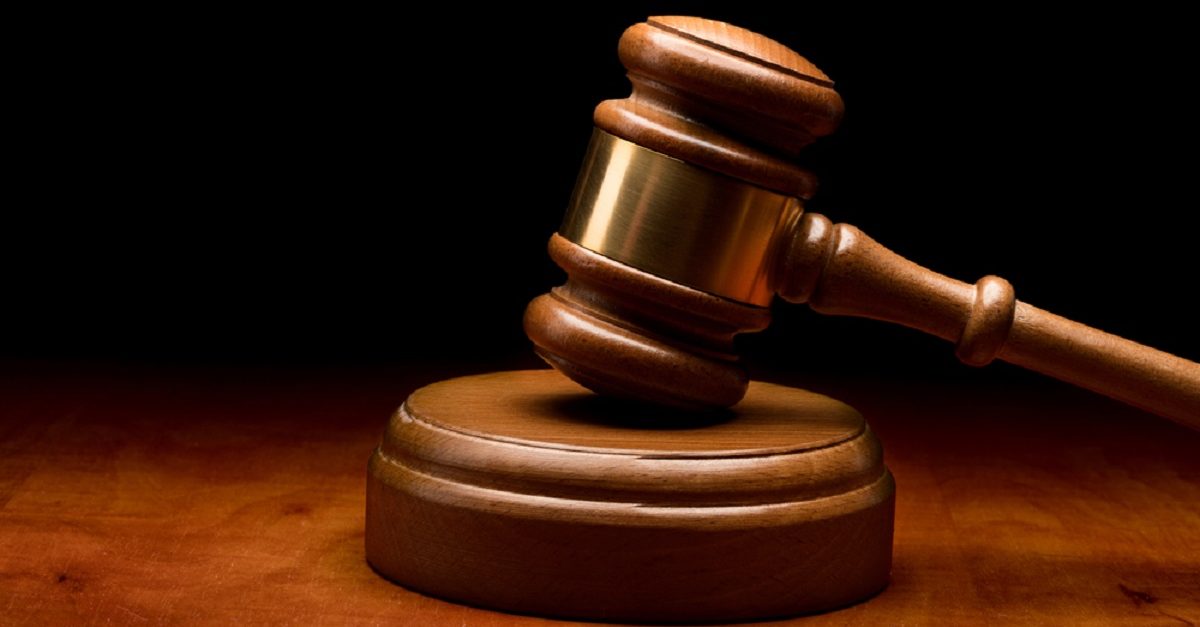 A behind-closed-doors meeting between lawyers and a judge got heated, when a defense attorney got physical with the District Attorney. According to a decision by the Louisiana Disciplinary Board, Felix Anthony DeJean IV was in the chambers of Concordia Parish Judge Kathy Johnson, meeting with District Attorney Bradley Burget, Assistant District Attorney Ann Siddall, and a court clerical assistant. As they were leaving, DeJean and Burget exchanged words before DeJean "chest bumped" Burget twice, the Board's decision said.
Apparently it was not a friendly chest bump, and DA Burget responded by grabbing DeJean, then "restrained him until court personnel could remove him from the judge's chambers." Burget claimed this was in self-defense to prevent any additional assault.
DeJean was arrested and charged simple batter, and eventually convicted of that charge after a bench trial. He was then brought before the Disciplinary Board on the basis of his actions violating the attorney Rules of Professional Conduct specifically Rule 8.4(b), commission of a criminal act, and (d), conduct prejudicial to the administration of justice.
While DeJean argued that his chest bump was not a violation, the Board disagreed, citing DeJean's history of disciplinary action. This includes an incident that involved "physical altercations and behaviors caused by Mr. Dejean's bi-polar disorder, ADHD, and prior use of controlled substances and alcohol," and another where he was publicly reprimanded "for making threats of physical violence against opposing parties in a civil dispute during a meeting in his office."
As a result of all this, the Board recommended that DeJean's license to practice law in the State of Louisiana be suspended for one year and one day.
DeJean still disputes the determination of what happened that day.
"I didn't touch the guy," he told the ABA Journal. DeJean had filed a civil lawsuit against Burget, which was dismissed after his criminal conviction. DeJean is now appealing the civil decision.
"This has been a very difficult time for me and my family," DeJean said. "I didn't touch the DA, and I'm maintaining my innocence."
[Image via Alex Staroseltsev/Shutterstock]
Have a tip we should know? [email protected]rime.com