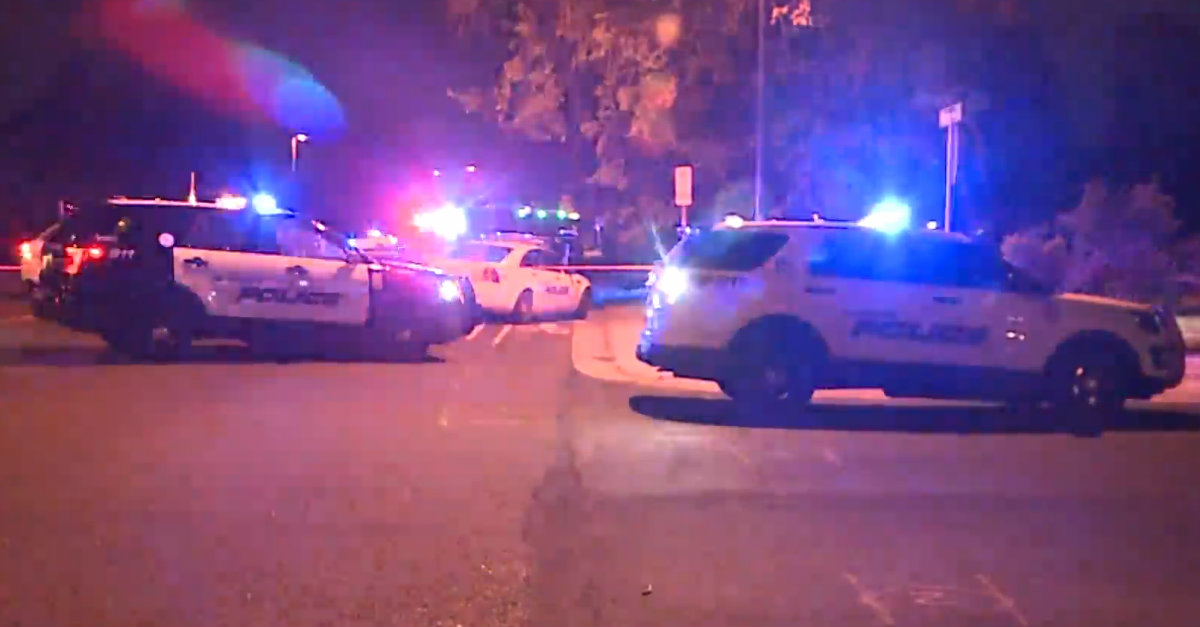 A U.S. Army vet fended off a naked intruder Monday, only to get shot by cops, said an attorney for his family. Richard "Gary" Black was 73.
The Aurora Police Department in Colorado is in damage control-mode, and local authorities are trying to determine how everything went wrong.
Siddhartha Rathod, a lawyer for the family, told KDVR it started when a naked man kicked down the door of Black's home, grabbed the man's 11-year-old grandson, choked him, dragged the boy to the bathroom and attempted to drown him.
The child's father and Black worked to stop this by attacking the assailant. Meanwhile, Black's wife called 911, explained that the intruder was nude, and told authorities what Black and the boy's father was wearing, Rathod said.
Black shot and killed the intruder with a 9mm handgun, but the problems didn't stop there, the lawyer said. There were other intruders, according to the family. Black went to the living room to find them. That's where police reportedly shot him.
Black's wife was outside the home when cops arrived, and she told them what her husband looked like, Rathod said. The officer who allegedly shot Black is on paid administrative reassignment, said police.
Aurora cops haven't discussed the incident in detail. They said they're working with the Denver Police Department and the 17th Judicial District's Attorney Office, and prosecutors told them to not release anymore information about what happened.
"This incident was not only tragic, but incredibly heartbreaking for the involved family, the community, and our Department," the APD said in a statement Tuesday.
In an update, Police Chief Nicholas Metz announced there will be a press conference about the incident to take place Thursday.
[Screengrab via KDVR]
Have a tip we should know? [email protected]