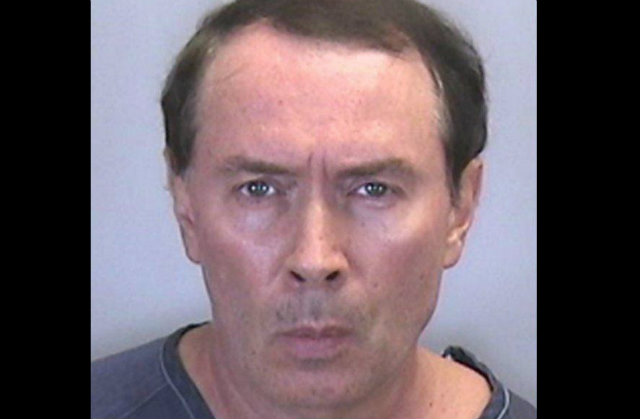 Police said on Monday that a man put his townhouse up an Airbnb, but the home was loaded with hidden cameras, according to a WFTS report.
This story comes out of Longboat Key, Florida. An Indiana couple told cops that they were renting the home of 56-year-old Wayne Natt. They noticed that one of the smoke detectors had a unsuspected pinhole, they said. They checked, and it turned out to a hidden camera pointed right at their bed, they said. Alleged victim Derek Starnes, who works in tech, told the outlet he and his wife were freaked out. When cops arrived at the scene, investigators discovered two "smoke detector" cameras with HD-quality footage and audio, the report said.
"We seized a lot of computer storage data devices, hard drives, computers, laptops SD cards anything that would store data," police Lt. Bob Bourque said. "We don't know if there are local victims, someone who may have been dating him or a companion that doesn't realize they are being videotaped, and then we have the other side of who he rented to through Airbnb."
Natt was arrested and charged with video voyeurism, soon posted bail, and lawyered up. Airbnb told WFTS that they've banned him from the service.
"We are outraged at the reports of what happened," company spokesman Benjamin Breit told Law Newz in a statement. "As soon as we were made aware, we permanently banned this individual from our community and fully supported the affected guests. Our team has reached out to local law enforcement to aid them with their investigation of this egregious offense and we hope justice is served. We take privacy issues extremely seriously and have a zero-tolerance policy against this behavior."
No one answered the door when WFTS tried to reach Natt at home, but Bourque said that when he talked to cops, he tried to explain away the cameras. He said everyone agreed to be recorded, and that he used the cameras for sex parties because it gave him a better angle.
"If people are consenting to recording sexual activity, why is it hidden in a smoke alarm?" said Bourque. He said the home has been on the market for about two years, and there could possibly be hundreds of victims. The equipment had wifi-capability, so it wasn't necessary for anything to be "hard-wired," he said.
Starnes said Natt's townhouse had over 40 reviews on Airbnb.
Update – Oct. 10, 9:15 p.m.: Added a statement from an Airbnb spokesman.
[Mugshot via Longboat Key Police]
Have a tip we should know? [email protected]