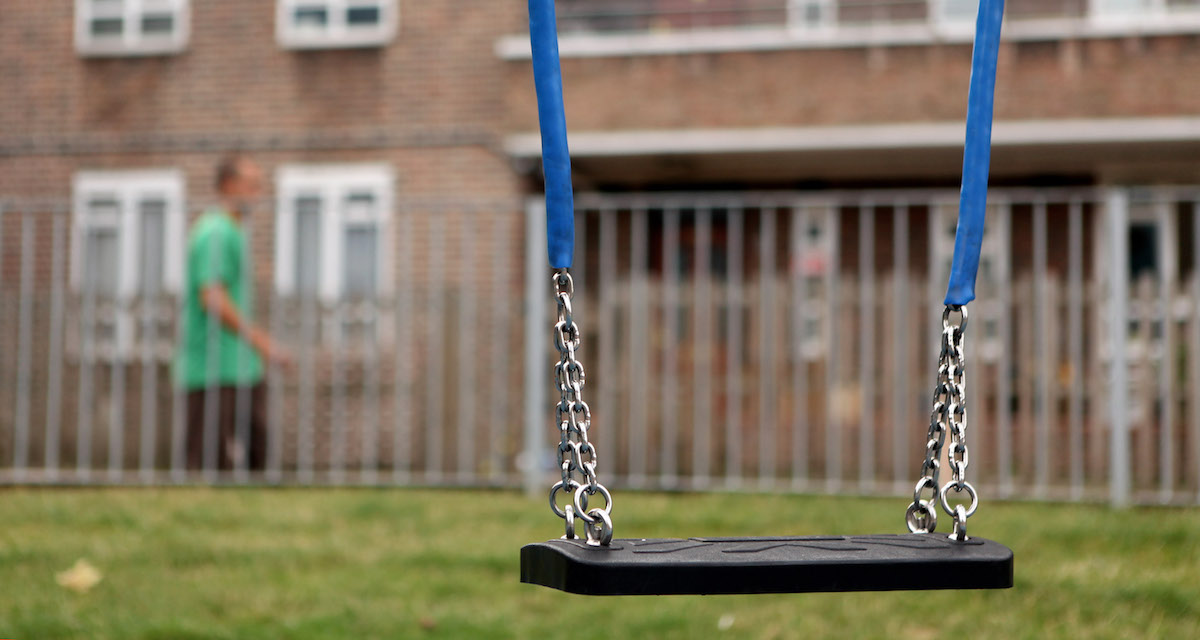 A group of people in their 30s were enjoying a Sunday afternoon at an Atlanta park when they were approached by two boys, 6 and 12, police say. The boys had asked to use the swing set and were welcomed to, at which point the adults turned around and walked away.
That's when the two kids allegedly approached with weapons — rocks the size of baseballs and what looked like a black handgun.
The children threw the large rocks at the adults, striking two men and leaving one with a leg injury, Atlanta cops said. The 12-year-old was pointing a black handgun at the group but they were not able to tell if it was real of fake, the men told police.
The group ran away from the scene while the kids fled in the opposite direction, the alleged victims said. Police are now looking for the two underage suspects.
"They've got guns and they use them kind of regularly," Angel Poventud, the man who built Angel park where the alleged crime took place, told WSB-TV.
"Not much supervision, either from parents, or from the, kind of the greater community," he said. "It's not just a pebble or something but it was a rock being thrown that did some damage."
Just a few weeks ago, a 10 and 14-year-old were reported for an alleged armed carjacking in the same neighborhood.
"I hear stories all the time of people's cars getting broken in to and they have a gun in the glove box and it's not secure and it gets stolen, and that happens all the time," Poventud said.
[Image via Oli Scarff/Getty Images]
Have a tip we should know? [email protected]