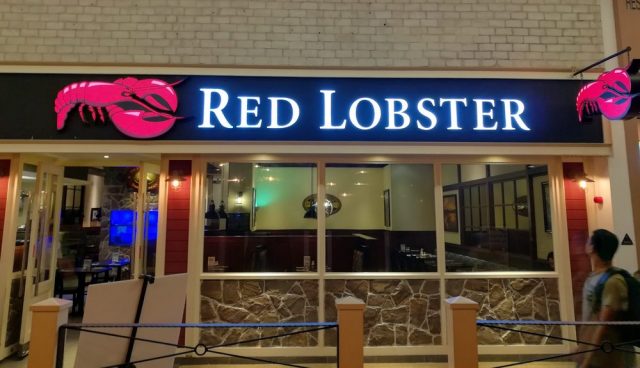 An 82-year-old woman had to get a hip replacement after getting really, really drunk at a Red Lobster. Now, Marlene Spencer is suing the establishment, saying they shouldn't have kept serving her, to the point her blood alcohol content was nearly four times the legal limit.
It all started when Spencer walked over to the restaurant in Harris County, Texas from Brookdale Senior Living at Clear Lake, where she lives. According to the lawsuit, viewed by LawNewz.com, Spencer's daughter had previously had a chat with Red Lobster management about not overserving her, as this had been a problem. Nevertheless, Spencer alleges, on March 27, despite already being visibly drunk, they kept on serving her drinks.
As a result of over-indulging, Spencer claims, she fell in the parking lot as she tried to leave. She suffered a broken hip and broken arm from the fall, and she hit her head, the lawsuit says. She was taken to a hospital, where she spent six days, undergoing a hip replacement as well as a detoxification, being that her blood alcohol content was measured at a .31, she claims. After finally getting out of the hospital, she stayed at a rehabilitation center.
The complaint claims that Spencer isn't the only one at Brookdale Senior Living who has had this sort of experience at Red Lobster. Spencer claims that the restaurant was negligent in continuing to serve her booze when "she was obviously intoxicated to the extent she presented a clear danger to herself and others." She is seeking an unspecified amount in damages.
Red Lobster said in a statement to LawNewz.com, "Red Lobster has strict policies and procedures when it comes to the service of alcohol. We take these guidelines very seriously and ensure our team members are properly trained and follow these procedures when serving alcohol." A spokesperson would not comment further on the matter, as it's an ongoing legal matter.
Note: This article has been updated with Red Lobster's statement.
[Image via Shutterstock]
Have a tip we should know? [email protected]