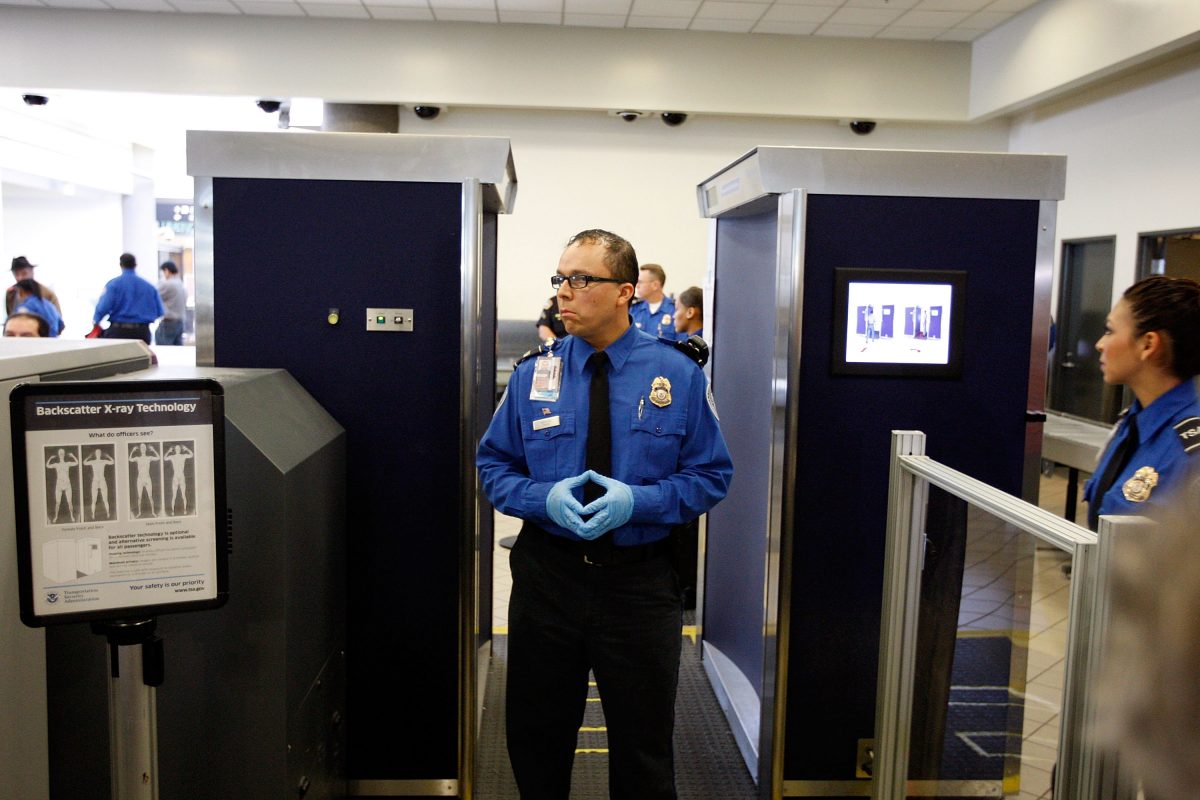 A federal court has ruled that Transportation Security Agency officers cannot be sued for any intentional torts. This ruling effectively shields such officers from most forms of liability for the potential wrongs they might commit on the job.
How did we get here? The plaintiff in the case, Nadine Pellegrino, sued the TSA and multiple individual TSA officers over an unfortunate airport screening experience that led to her arrest and prosecution.
Pellegrino felt she was being intentionally disrespected while moving through security and requested a private screening. Things quickly deteriorated from there. Pellegrino says the TSA manhandled her luggage and that she was forced by TSA officers to crawl on the floor in order to pick up some of her additional belongings. TSA agents pressed a slew of charges against Pellegrino that eventually went nowhere–but Pellegrino was imprisoned for 18 hours as a result.
After being found not guilty, Pellegrino and her husband requested damages from the TSA; the agency declined to pay them. Eventually, Pellegrino filed suit, alleging, "(a) property damage, (b) false arrest/false imprisonment, (c) malicious prosecution, (d) civil conspiracy, (e) defamation, and (f) intentional and negligent infliction of emotional distress." Pellegrino also sued alleging myriad additional civil rights and statutory relief claims based on various federal statutes.
The first issue for the court ended up being the decisive issue. As explained in the opinion, this was an instance of first impression, meaning that the specific question posed had never been considered by the Courts of Appeals before this case. The question being: whether or not TSA officers qualify as "investigative or law enforcement officers." Ultimately, the court ruled that TSA officers are not law enforcement or investigative officers and therefore Pellegrino lost her suit.
Why does that matter? Because intentional tort claims are generally prohibited against federal employees. This is due to both the doctrine of sovereign immunity and the Federal Tort Claims Act, which codified certain aspects of the aforementioned doctrine. There are certain exceptions to this general rule, however, one of which is known as the "law enforcement proviso," codified at 28 U.S.C. § 2680(h).
If a federal employee falls under said exception, intentional tort claims are allowed to move forward through the court system. Because the court determined that TSA screeners are not members of law enforcement and are not investigators, they don't fall under the exception, and have immunity.
In a blistering dissent longer than the opinion itself, Circuit Judge Thomas L. Ambro noted:
Although there is scant textual basis for denying Pellegrino's claims, my colleagues hold that [TSA officers] are immune from suit because they deem § 2680(h)'s waiver of immunity to include only criminal law enforcement officers. They equate airport screenings with routine administrative inspections, even though the former involve rigorous and thorough searches that often extend to an individual's physical person. Their opinion leaves several plaintiffs without a remedy, even if a [TSA officer] assaults them, wrongfully detains them, or fabricates criminal charges against them.
[image via David McNew/Getty Images]
Follow Colin Kalmbacher on Twitter: @colinkalmbacher
Have a tip we should know? [email protected]