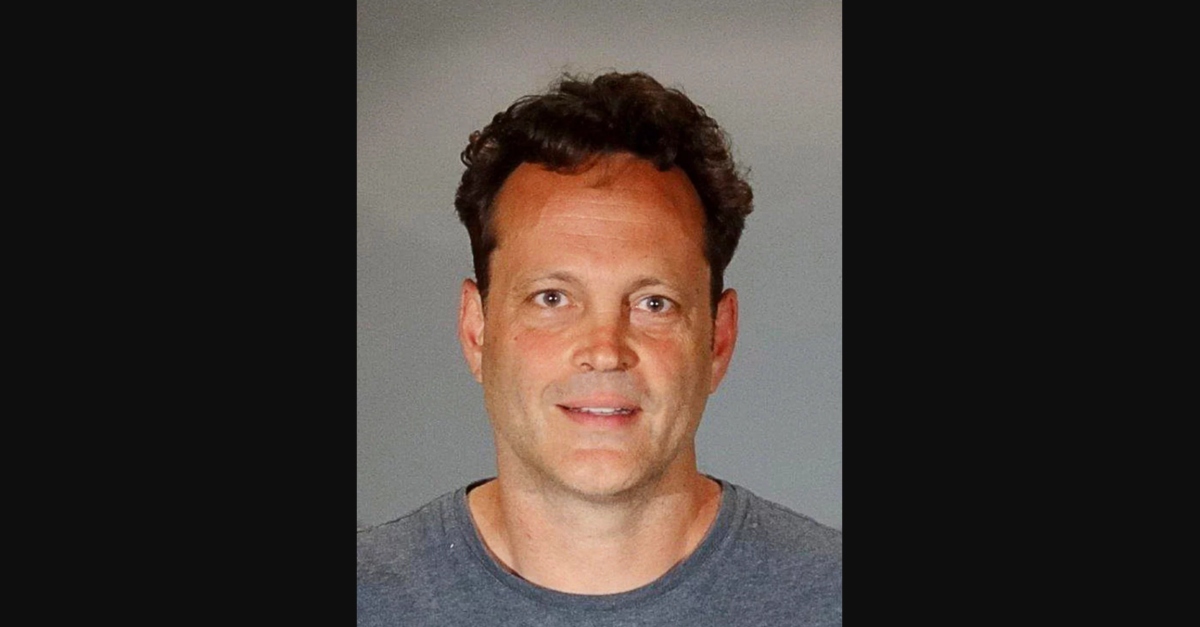 Vince Vaughn now faces formal charges in connection to an alleged drunk driving incident from June 10. The Los Angeles District Attorney's Office announced on Friday that the 48-year-old actor must contend with one misdemeanor count each of driving under the influence of an alcoholic beverage, driving with a .08 percent blood alcohol content or higher, and refusing to comply with a peace officer or to submit to an inspection.
An arraignment is scheduled for September 10 in Los Angeles County Superior Court. A spokesperson for Vaughn did not immediately return a Law&Crime request for comment Friday afternoon.
Prosecutors said Vaughn was stopped at a checkpoint in Manhattan Beach early morning June 10. The actor refused after repeatedly being asked to step out of the vehicle, and he ended up being detained and arrested, authorities said.
Vaughn faces up to 360 days in jail if convicted.
The actor is best known for comedies like Swingers and Wedding Crashers, but recently starred in the historical drama Hacksaw Ridge and hyper-violent thriller Brawler in Cell Block 99. Another film, cop drama Dragged Across Concrete, premiered September 3 at the Venice Film Festival.
Vaughn has been tied up with the law before. Police arrested him for his role in a fight alongside Steve Buscemi against other men at a bar. Vaughn was maced. 21-year-old student Timothy Fogerty was arrested for stabbing Buscemi, charged with assault with a deadly weapon to intent to kill, and pleaded guilty to a lesser charge.  Vaughn's charge for fighting in public was dropped six months after he pleaded no contest.
[Mugshot via Manhattan Beach]
Have a tip we should know? [email protected]