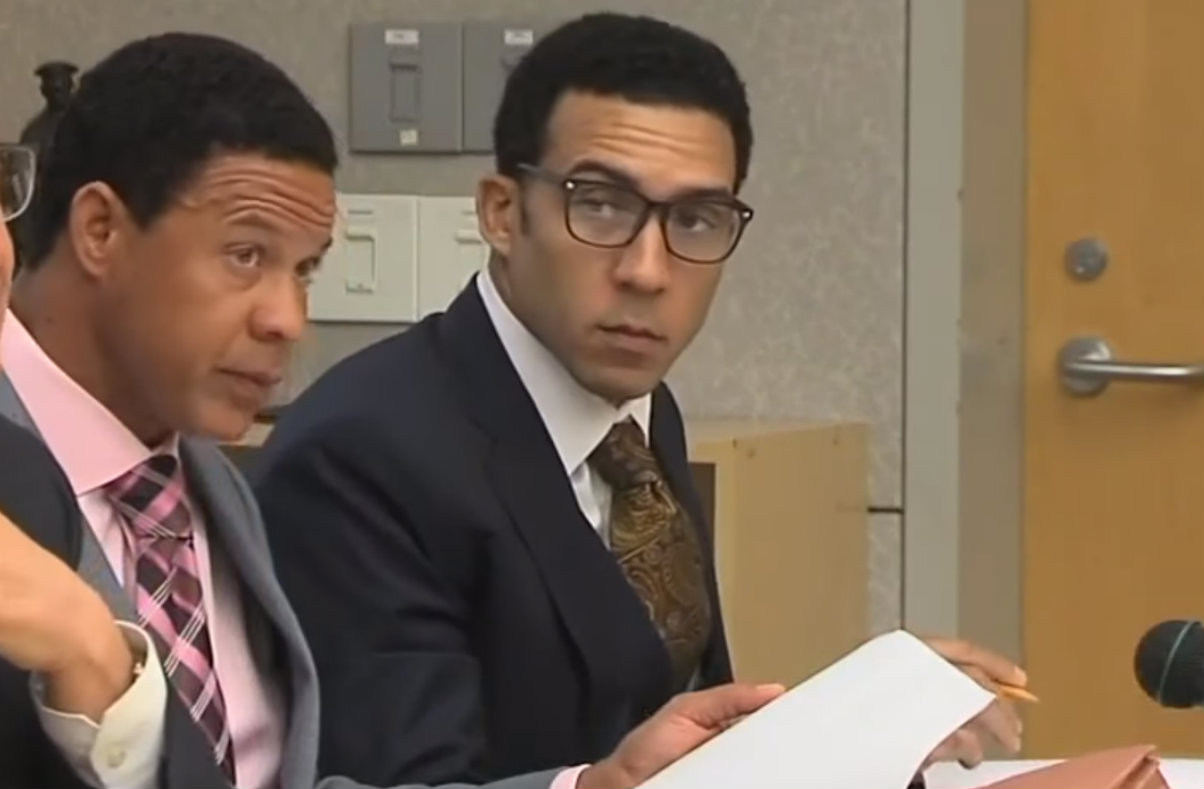 A California court on Wednesday held a preliminary hearing on the rape case involving former New York Jets tight end Kellen Winslow Jr., and the defense gained a bit of an advantage. The 54-year-old woman accusing Winslow of rape didn't identify the defendant from the stand–she pointed at his lawyer.
San Diego County Assistant Deputy District Attorney Dan Owens asked her to ID her attacker, according to USA Today.
"The man in the middle," the woman said, but that wasn't Winslow. It was one of his attorneys Brian Watkins.
The lawyer, 49, and Winslow, 34, are both black. At the time of his first court appearance, the defendant showed up to court with a short beard. On Wednesday, he was clean-shaven, and wore a suit and glasses.
"Don't put Brian Watkins, accused of rape," Watkins later told the outlet. "Don't do that, man. There will be defamation lawsuits all over the place."
Even so, Watkins took advantage of the misidentification to cast doubt on the state's case.
"Well, she did not describe our defense and our client and didn't ID him in court," he said outside court. "She ID'd me. I didn't have anything to do this. You better not write that I did."
All told, however, it wasn't enough to stop the case from moving forward. A judge decided Thursday that there was enough evidence to go to trial, and set bail for Winslow at $2 million. The defendant has been in custody since his arrest on June 14. He faces life in prison for the charges, including two counts of rape, two counts of kidnapping with intent to commit rape and one count of forcible sodomy. Winslow pleaded not guilty, but he is going to have more to contend with.
Prosecutors announced another rape charge against him on Thursday. Authorities claimed he did this to an unconscious victim, then 17, in 2003. Winslow was 19 at the time.
[Screengrab via ABC 10 News; Watkins on left, Winslow on right]
Have a tip we should know? [email protected]