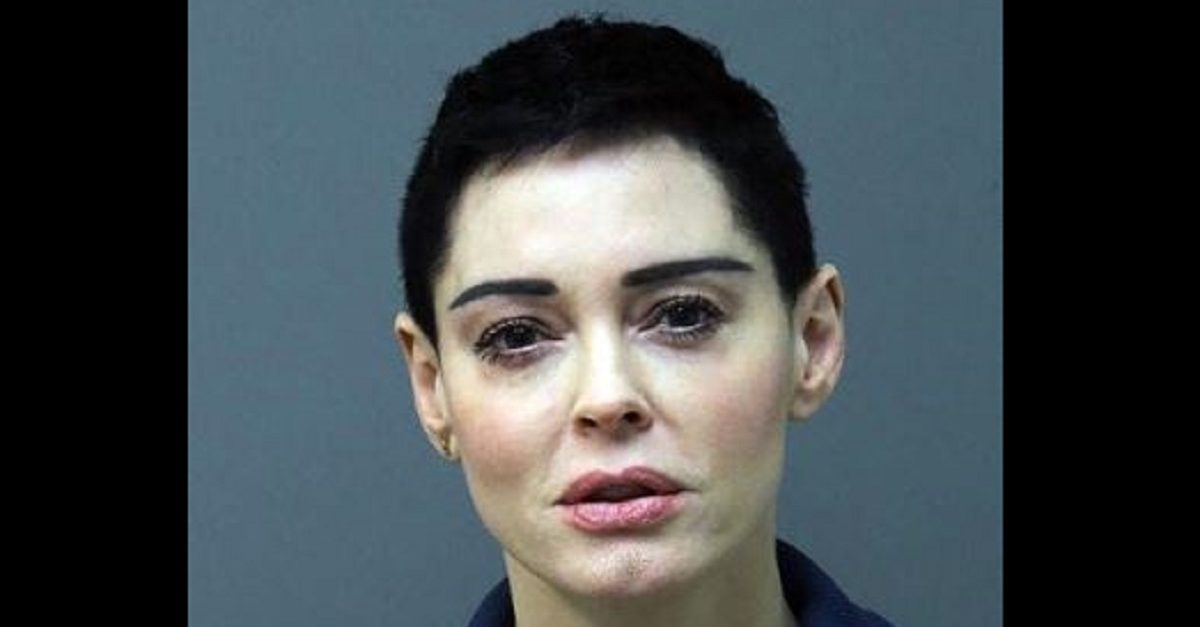 Rose McGowan has reportedly negotiated a plea deal with Virginia prosecutors in her drug case. The actress was arrested in October 2017 after a warrant was issued based on drugs that were allegedly found in her possession at an airport the previous January. McGowan turned herself in to Metropolitan Washington Airports Authority Police that November and was charged with felony drug possession. Court documents said that after McGowan left a plane, the cleaning crew found a wallet under her seat that had cocaine in it.
As part of the deal, McGowan is expected to plead no contest in Loudoun County Circuit Court to a misdemeanor charge of possession of a controlled substance. Prosecutors will reportedly recommend a non-jail sentence that will include a fine. The original charge carried a penalty of up to 10 years in prison.
"Ms. McGowan has accepted this agreement in order to spare her family, her friends and her supporters the emotional strain of a criminal trial," McGowan's attorney Jim Hundley told WTOP. "The agreement brings this ordeal to an end and allows her to focus all of her energy on what matters most to her — creating a better world."
At the time the arrest warrant was first reported, McGowan claimed that the case was meant to "silence" her, as she had been an outspoken critic of Harvey Weinstein while allegations of sexual misconduct came flooding in against the Hollywood movie mogul.
Are they trying to silence me? There is a warrant out for my arrest in Virginia. What a load of HORSESHIT.

— rose mcgowan (@rosemcgowan) October 30, 2017
Her lawyers reportedly claimed in court that prosecutors were going after her because of her celebrity status.
Prince William County Commonwealth Attorney Paul Ebert, who was brought in as a special prosecutor, insisted this was not the case, saying, "she's being treated just like anyone else.
[Image via Loudon County Sheriff's Office]
Have a tip we should know? [email protected]