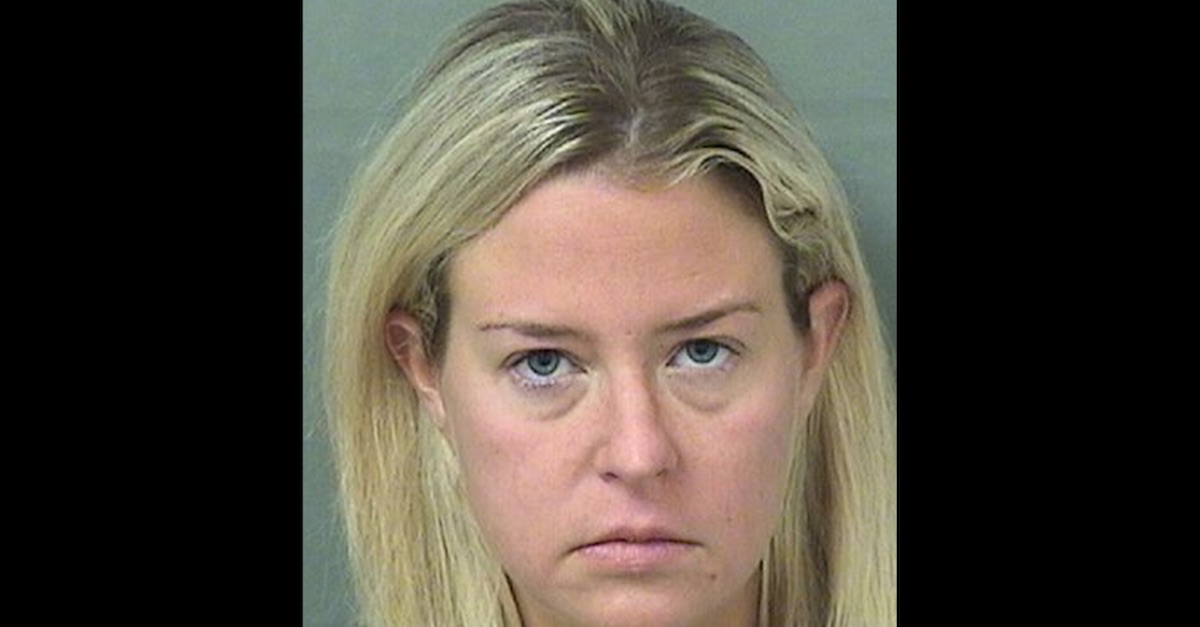 While child star Lindsay Lohan was off doing whatever it was she was doing (doing ads on Instagram for Lawyer.com?), Lohan's 35-year-old stepmom was getting into trouble in Florida.
The Palm Beach Post reported early Friday that Kate Major Lohan allegedly threw a glass candle holder at her husband (Lindsay's dad), Michael Lohan. They were reportedly arguing about a cellphone at their home. He said the cut he sustained on his forearm was not significant. The candle holder reportedly flew past him and hit a palm tree outside their Boca Raton home.
She was arrested for battery and booked at Palm Beach County Jail at 3 a.m. According to police, Major Logan denied this version of events and said her husband called police "to get her in trouble."
Domestic issues have occurred between this couple in the recent past.
As recently as August 2017, Major Lohan was given a mental-health evaluation. That happened after an argument with her husband. Major Lohan has a history of threatening behavior, battery of a police officer and alcohol abuse-related arrests (including a DUI).
As for Major Lohan's stepdaughter, we mentioned in the opening that Lindsay Lohan has been doing ads for Lawyer.com. That's because she's a spokeswoman for the website. Why? She's had some experience with DUIs, too.
"When Lawyer.com first reached out to me, I was confused, a little scared, because I thought I was in trouble. But when they asked me to be their spokesperson, I was intrigued. After meeting with the team, I realized Lawyer.com is just about helping people," she said. "Lawyer.com is about protecting people. From getting a DUI — let's not pretend like I didn't get one … or two or three or some others."
Major Lohan was scheduled to appear in court Friday morning, and she did.
Palm Beach Post reporter Olivia Hitchcock quoted Judge Ted Booras as saying "Seems like we have a serious alcohol problem here."
The judge ordered Major Lohan's release under supervision.
[Image via Palm Beach County Jail]
Have a tip we should know? [email protected]