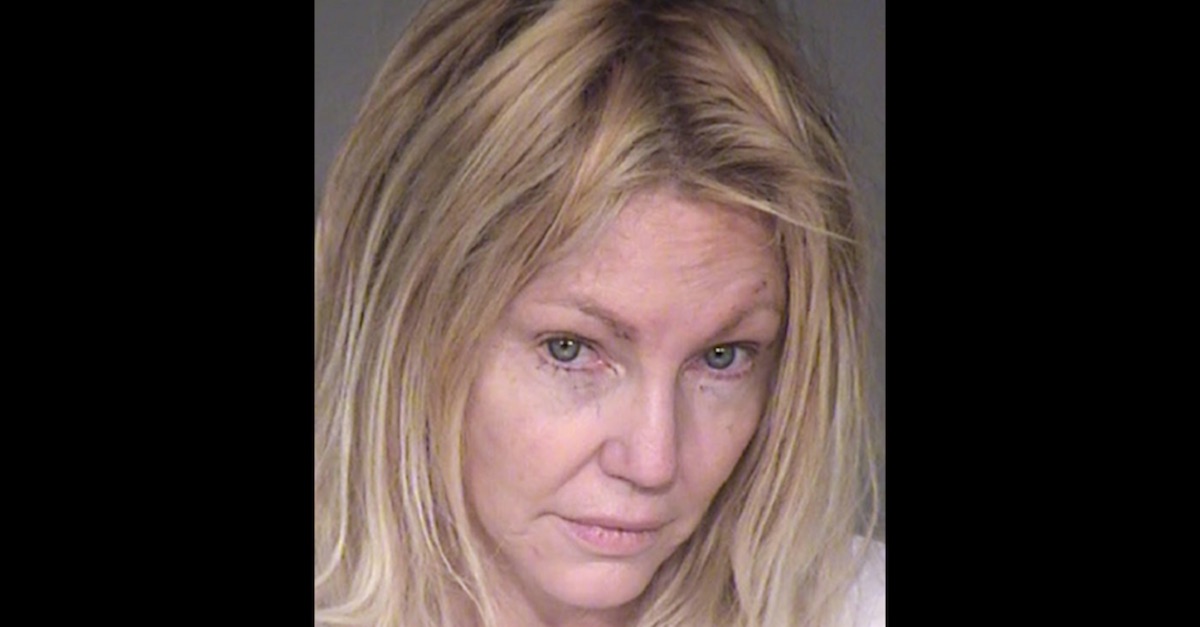 Actress Heather Locklear, 56, is in more trouble with the law. Deputies got called to her home Sunday night, according to the Ventura County Sheriff's Office in a KABC report. Authorities said she was intoxicated. They attempted to get her away from her friends and family, with whom she was arguing. It was then that Locklear hit a deputy, authorities claim. The officer did not sustain an injury, however.
That wasn't the end of the story. Deputies arrested Locklear, but before booking her, they wanted to medically clear her because of the way she acted, and she seemed heavily intoxicated, authorities said. During that process, Locklear allegedly kicked an EMT in the chest, but there was no injury reported.
Locklear was booked on a count of battery on an officer, and emergency personnel. She could not be reached for comment as of press time.
Just last week, the actress was hospitalized after allegedly threatening to kill herself. Authorities did not confirm the specifics of the call in a conversation with PEOPLE.
"At that location we contacted a person who had medical needs, and they were treated by the Ventura County Fire Department, and they were later transported to a local hospital," Capt. Garo Kuredjian told the outlet. "There was no criminal activity. The person was not arrested." He said the person wasn't armed.
Locklear was arrested in February for allegedly attacking her boyfriend and cops. The domestic violence charges ended up being dropped in March.
[Image via Ventura County Sheriff's Office]
Have a tip we should know? [email protected]