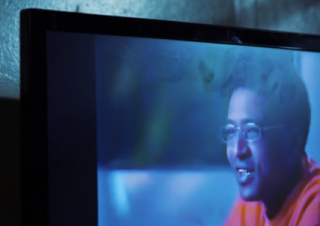 Corey Miller, better known by hip-hop fans as platinum-selling recording artist C-Murder, is taking a creative approach to asking the Louisiana Supreme Court to release him from his life sentence for, well, murder. He released a music video, titled "Dear Supreme Court/Under Pressure," that makes his case for why they should let him go, the New York Daily News reported.
Miller, 45, insists he is innocent, even though he was convicted twice. The first conviction, from 2003, was thrown out when a judge ruled that prosecutors withheld critical information about a witness's criminal history, but Miller was then found guilty in a second trial in 2009. He claims in the song that there was foul play in that trial too, alleging that witnesses were paid off, and implying that the judge and detectives acted improperly for their own interests.
Warning: the lyrics contain strong language.

Authorities aren't sure how Miller made the video in the first place, as inmates are not allowed to record music or have social media accounts. Miller's manager, Manuel Ortiz, says the rapper "recorded an ungodly amount of unreleased music" before going to jail. Miller has a new album coming out in April, and Ortiz claims he recorded the vocals in his home studio while he was under house arrest years ago. Miller himself does not appear in the video. An actor portrays him, and the cell is really a set, according to the Daily News.
The rapper's daughter, Chelsea Miller, believes her father is innocent, and hopes the video will get people talking about his case. "I feel like the video really shows what we have been dealing with all these years," she told the Huffington Post. She co-produced the song and video.
[h/t NY Daily News, image via screengrab]
Have a tip we should know? [email protected]