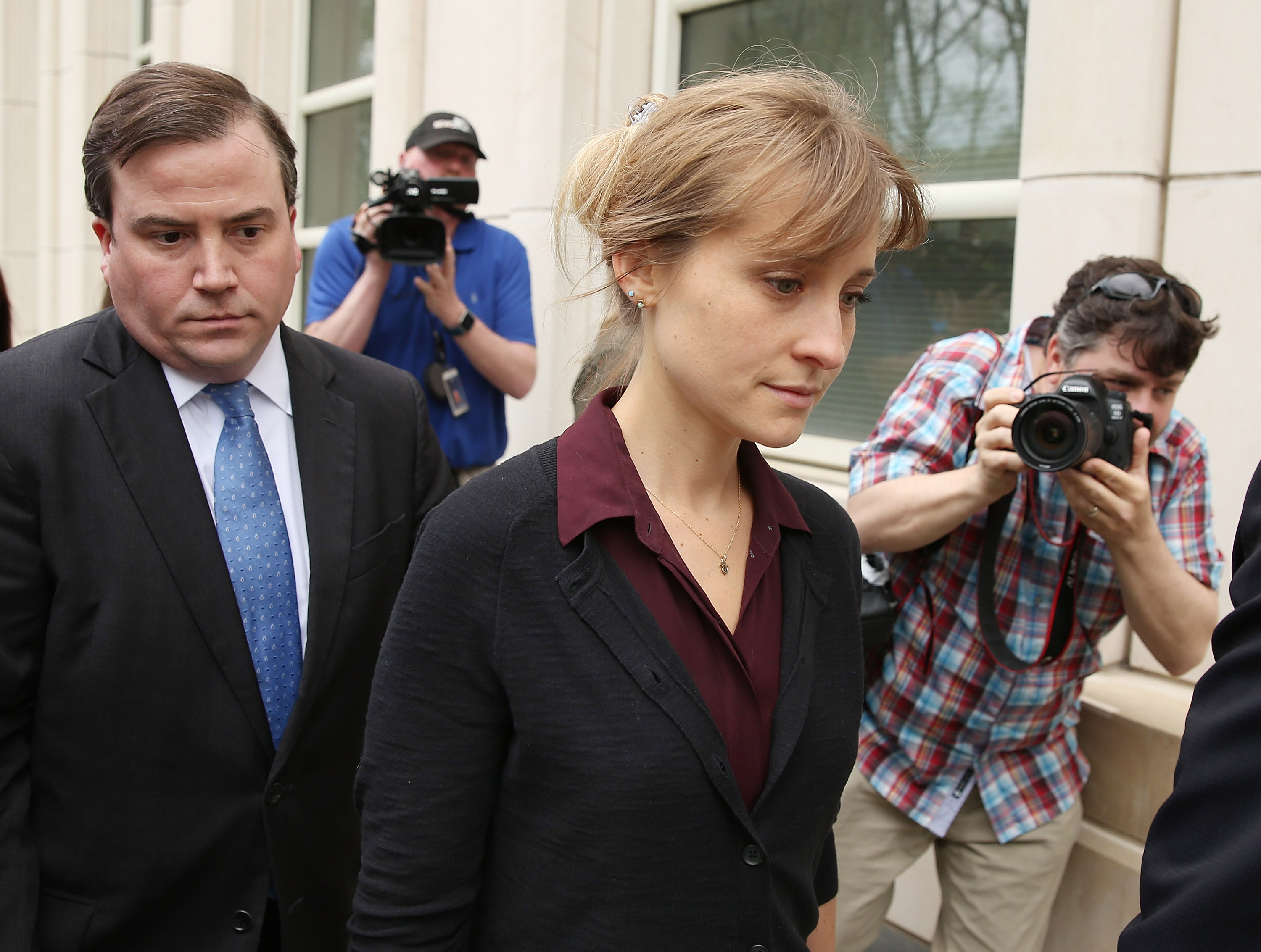 A defense attorney in the federal criminal case against former "Smallville" actress Allison Mack and the leader of the group NXIVM on Friday claimed that the sex which went on inside the group wasn't a crime.
"It's still the United States of America, and adults can engage in sexual relationships if they consent to them. I think what you're going to see is these were consenting adults who knew what they were doing and approved of it – and I think that's at the core of the sexual allegation in this matter," said defense attorney Paul DerOhannesian, who is representing NXIVM leader Keith Raniere.
Mack and Raniere are facing sex trafficking, conspiracy, and forced labor charges in the Eastern District of New York. Federal prosecutors have alleged that Mack lured women into the group, who in turn became sex slaves for Raniere through "force, threats of force, fraud, and coercion." The allegations also include charges of "commercial sex acts."
NXIVM billed itself as a self-help and mentoring organization. In online videos (which we previously analyzed here), Mack described working for suspected NXIVM subgroup Jness as "the most gratifying thing I've ever done." What that means precisely is probably open to a lot of interpretation at this point.
Prosecutors told a federal magistrate judge today that they anticipated filing an amended complaint which would name additional defendants within a few weeks, but they did not disclose additional details about who those other defendants may be or which charges they may face. Another hearing is set June 12th. The magistrate judge set a trial date of October 1st.
Prosecutors also said they had to review "years" of evidence in the case.
A statement on the NXIVM Web site says, "In response to the allegations against our founder, Keith Raniere, we are currently working with the authorities to demonstrate his innocence and true character." The group also chastised the press for its "apparent disregard" of Raniere's presumption of innocence. Elsewhere on the site, the group described itself as "a company whose mission is to raise human awareness, foster an ethical humanitarian civilization, and celebrate what it means to be human."
NXIVM's financers, who are said to include the son of the former president of Mexico and the heiress to the Seagram's liquor fortune, claim to have been unaware of any alleged abuses. Other members of the group are said to include the daughter of "Dynasty" actress Catherine Oxenberg.
[Photo by Jemal Countess/Getty Images]
Have a tip we should know? [email protected]
Aaron Keller - Deputy Editor-in-Chief