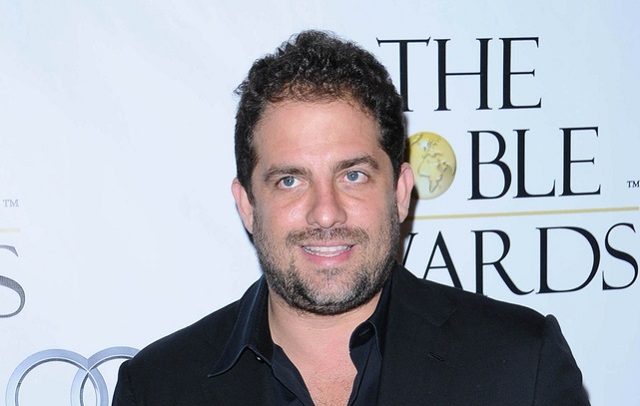 An actress who accused Brett Ratner of raping her while she was drunk more than 12 years ago is now fighting back against a lawsuit the director filed against her for defamation. In a court filing, Melanie Kohler's attorney argued that not only does Ratner not have a case, he's using the lawsuit to scare other women away from coming forward with their own allegations.
"He has filed this defamation lawsuit with a single purpose," Kohler's motion to dismiss says, "to silence and intimidate Ms. Kohler—and other women like her—from coming forward with stories of grave sexual mistreatment at his hands."
The court document points out that several other women have accused Ratner of sexual harassment and assault. A Los Angeles Times report included allegations from actresses such as Olivia Munn and Natasha Henstridge. Kohler claims that Ratner filed his lawsuit against her after that report was published on November 1, "in an apparent effort to intimidate other women from speaking out." The basis of Ratner's lawsuit is a Facebook post that Kohler published in October 2017 that detailed how he allegedly raped her more than a decade ago. Ratner filed his lawsuit the same day that the Los Angeles Times report came out.
Kohler removed her post hours later, the motion says. When Ratner first filed his lawsuit, his attorney said Kohler had been instructed to take down the post or be sued, and while she removed it, she continued to share her story. Still, Ratner's lawsuit argues that Kohler's Facebook post caused him "injuries to his personal and professional reputations," as well as "emotional distress, worry, anger, and anxiety."
Kohler's motion notes that Ratner has not sued any of the more famous women who accused him of sexual misconduct, just her. Claiming that the lawsuit is meant purely to stifle allegations against Ratner, the motion argues that it violates California's Anti-SLAPP (Strategic Lawsuit Against Public Participation) law. While the case is in Hawaii federal court, the the alleged injury was said to take place in California, as did the alleged rape, so Kohler's lawyer believes the court should apply the Anti-SLAPP law.
Law&Crime reached out to Ratner's attorneys, but they have not responded to a request for comment.
Ratner v Kohler Motion to Dismiss by LawNewz on Scribd
[Image via Shutterstock]
Have a tip we should know? [email protected]