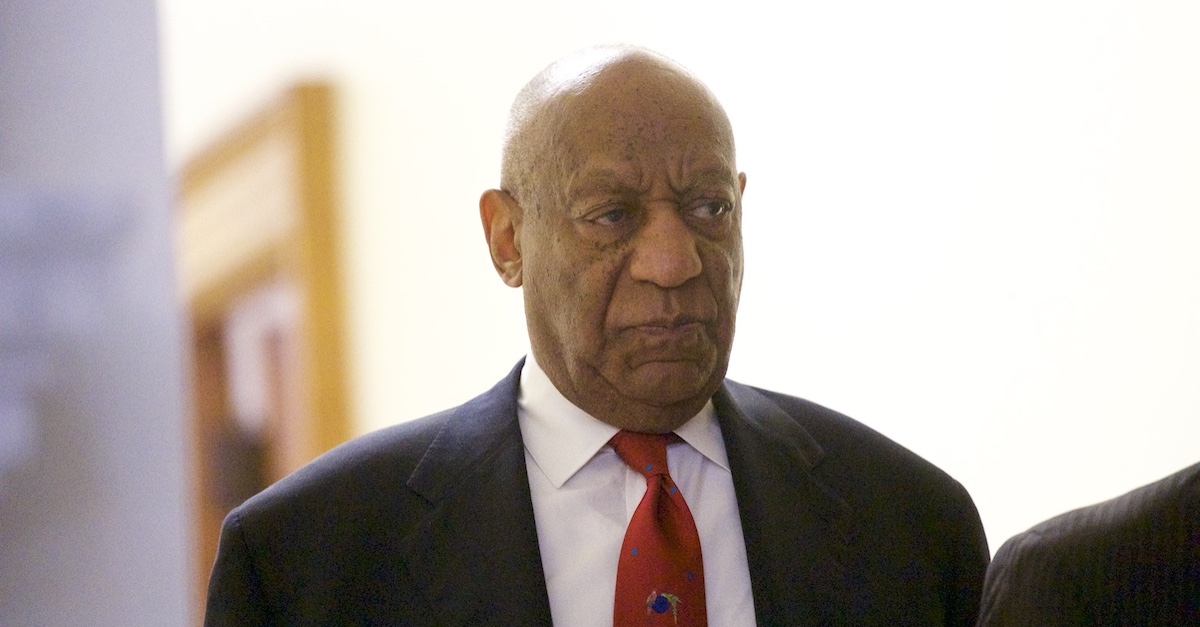 Attorneys for disgraced comedian Bill Cosby are fighting his recent criminal conviction and prison sentence for sexual assault, filing an appeal that claims the judge erred in handling the case.
Lawyers Peter Goldberger and Joseph P. Green Jr. argue that Judge Steven O'Neill should not have allowed testimony of other women who have accused Cosby of sexual assault to be admissible in the trial, which only dealt with whether Cosby sexually assaulted Andrea Constand in 2004.
Additionally, Cosby's team claims that Judge O'Neill went too far with his sentence of three to ten years behind bars, plus deeming him a "sexually violent predator" who needs to register as a sex offender.
O'Neill defended the sentence when he issued it on September 25.
"Any lesser sentence would seriously depreciate the seriousness of the crime," he said, noting, "We can't treat him differently because of who he is or who he was."
The decision to name Cosby a sexually violent predator was in accordance with a recommendation by the Sexual Offender Registration Board.
Cosby is 81 years old, and claims to be blind. His attorneys say that in light of this, plus what they say is a standard two to three year sentence for this offense, their client should have received a lighter punishment.
O.J. Simpson agreed, recently saying that given Cosby's age, plus the notoriously bad treatment that sex offenders face in prison, the comedian should not have had to go to jail at all.
Prosecutors are expected to file a response to the appeal. Cosby will have to remain incarcerated pending the outcome of the appeals process.
Listen to an interview with Cosby's prosecutor from the trial on Law&Crime's Guys Who Law podcast.
[Image via Mark Makela/Getty Images]
Have a tip we should know? [email protected]