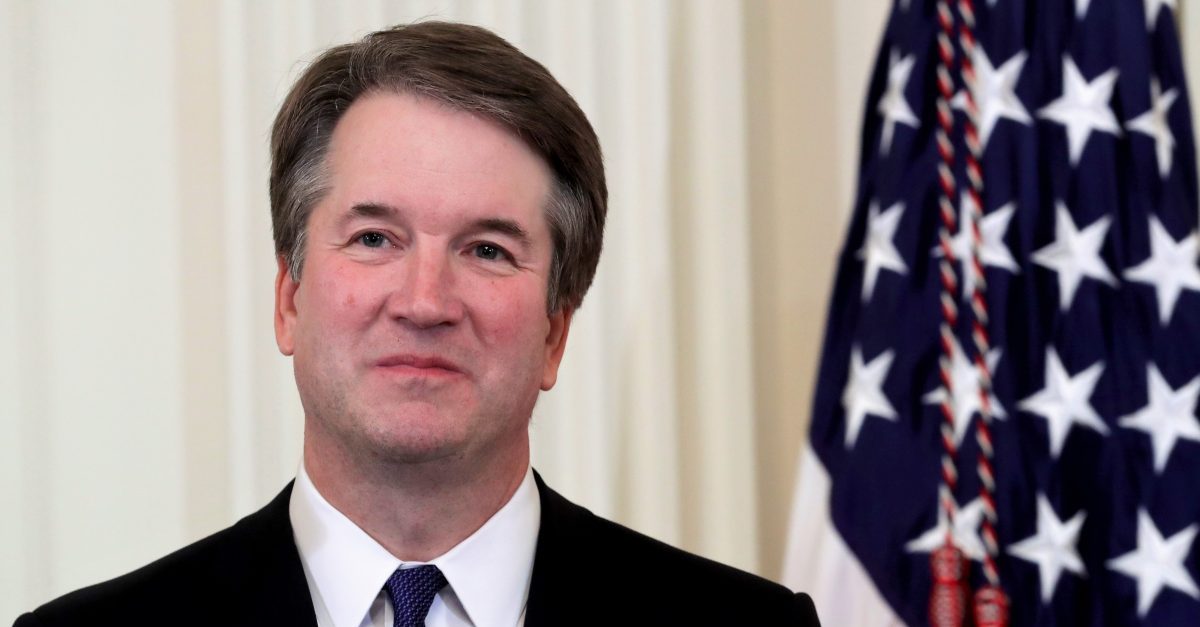 Newly-confirmed Supreme Court Justice Brett Kavanaugh was just sworn into office over the weekend, but he has his clerk staff all hired and ready to go. In a first for a Supreme Court Justice, all of Kavanaugh's clerks are women.
The new clerks all have stellar backgrounds, with varying degrees of experience. Shannon Grammell graduated Stanford Law School in 2017, and clerked for a judge on the Fourth Circuit Court of Appeals. Kim Jackson graduated from Yale Law in 2017 and clerked for Kavanaugh at the D.C. Circuit. Sara Nommensen graduated from Harvard Law in 2016, and was an attorney-adviser for the Justice Department's Office of Legal Counsel. She was also one of Kavanaugh's students at Harvard. Megan Lacy graduated from the University of Virginia Law School in 2010, and previously clerked for a Ninth Circuit Court of Appeals judge, was counsel to Senate Judiciary Committee Chairman Charles Grassley (R-Iowa), and worked at the White House with White House Counsel Don McGahn, who assisted with Kavanaugh's confirmation.
Kavanaugh had mentioned that he planned on having an all-female staff of clerks during his confirmation process, which took several twists and turns as he faced several allegations of sexual misconduct in his past. Also mentioned among the allegations was Kavanaugh's penchant for hiring women. Kavanaugh took pride in this, although one report noted took a different view of this, citing a law student who had heard that Kavanaugh preferred to hire women who had a "certain look." Kavanaugh has fiercely denied any wrongdoing.  Thirty-four of his former clerks signed a letter supporting him.
Kavanaugh's hiring decisions also have the result of the Supreme Court as a whole having more female clerks than males, also a first for the high court.
Kavanaugh is scheduled to hear his first oral arguments as a Supreme Court Justice on Tuesday, when the court hears the cases of Stokeling v. United States, which deals with whether the elements of a state robbery law satisfy the requirements of the federal Armed Career Criminal Act, and United States v. Stitt, which also deals with that Act, specifically whether its definition of "burglary" is met by the burglary of a mobile or temporary structure.
[Image via MANDEL NGAN/AFP/Getty Images]
Have a tip we should know? [email protected]