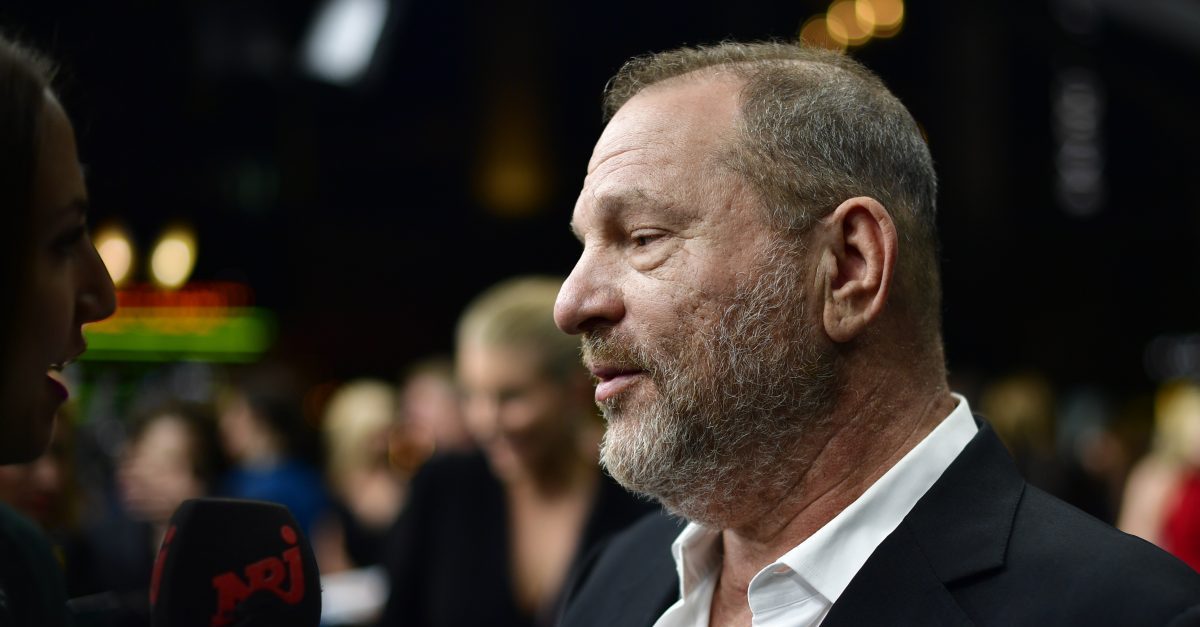 Famed defense attorney and Harvard Law Professor Emeritus Alan Dershowitz has officially gotten involved in an ongoing civil case against disgraced movie mogul Harvey Weinstein. Court records viewed by Law&Crime show that on Friday, Weinstein filed a motion in Manhattan federal court for Dershowitz to appear pro hac vice, which is when courts allow attorneys to to join legal teams in jurisdictions where they aren't licensed.
The motion included a declaration from Dershowitz to the court, a certificate of his good standing as an attorney, and a proposed order for the judge to sign, drafted by Weinstein's current lawyer, Elior Shiloh.
The case is a class action lawsuit filed against Weinstein, The Weinstein Company, Weinstein's former company Miramax, The Walt Disney Corporation, and others. The complaint accuses Weinstein of violating federal sex trafficking law when he allegedly engaged in non-consensual sexual acts with women. Ten named plaintiffs and one anonymous woman are involved in the lawsuit, which was filed in Dec. 2017.
Weinstein's legal team filed a motion to dismiss the complaint in January, claiming that the the sex trafficking statute does not apply to the allegations, and that the women only used it because it has a longer statute of limitations which allows claims to be brought 10 years after an alleged offense.
Stephen Brown from the New York Daily News reported that Dershowitz's role in the case will be "regarding constitutional issues concerning certain e-mail correspondence."
He says he'll consult with Weinstein's team "regarding constitutional issues concerning certain e-mail correspondence."

— Stephen Brown (@PPVSRB) February 15, 2019
In his ongoing criminal case in New York, Weinstein has pointed to emails to support claims that relationships he had with women were consensual.
[Image via Alexander Koerner/Getty Images]
Have a tip we should know? [email protected]