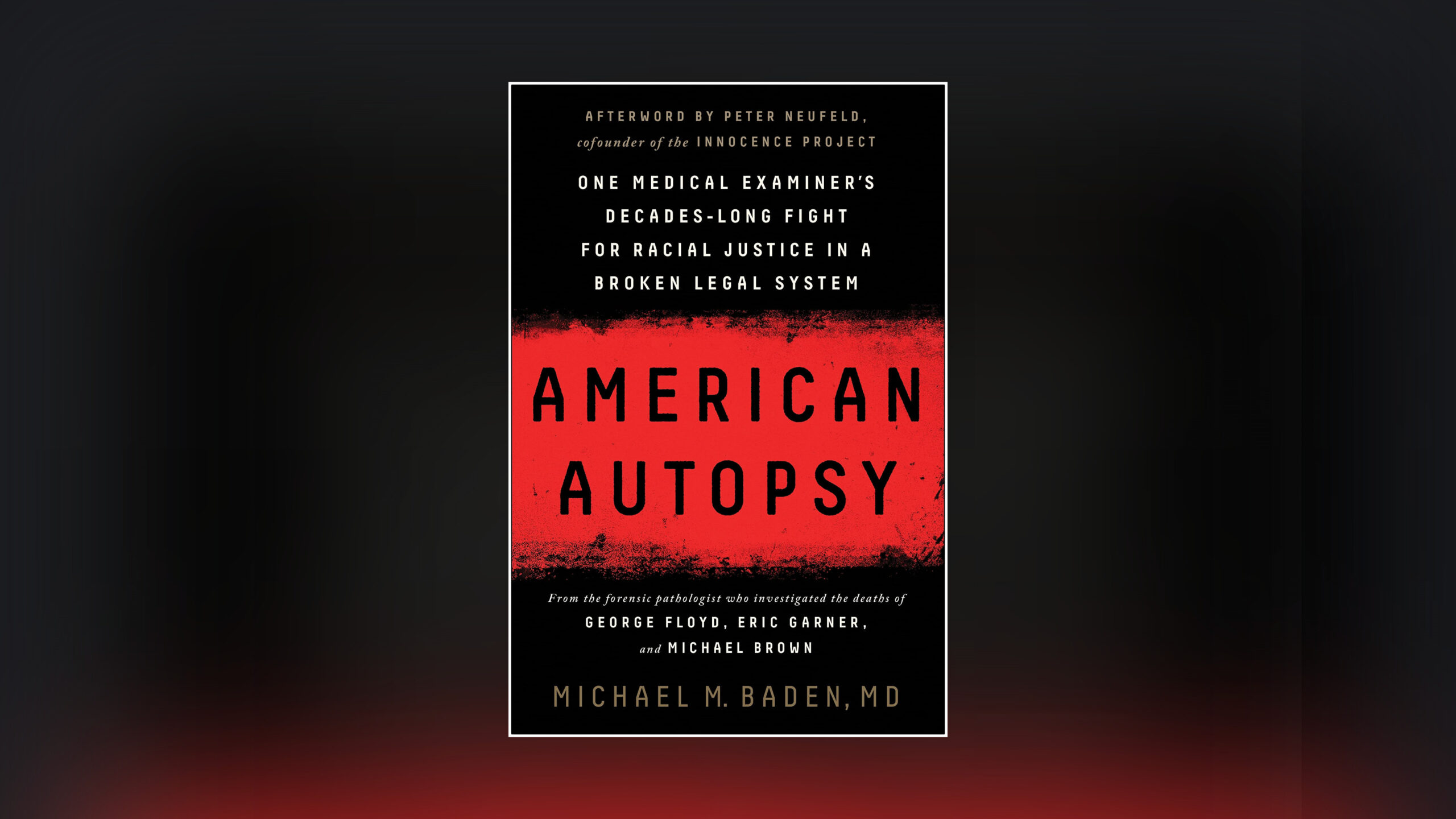 At one point or another, every new doctor must make a decision about which branch of medicine to pursue. For former Chief Medical Officer of New York City and host of HBO's Autopsy, Dr. Michael Baden, the decision between internal medicine and forensic pathology was a particularly formative one. At a time when forensics was looked down upon by those in the "life-saving" practices, Baden saw in post-mortem examinations an opportunity to make massive public health advances if approached instead for their diagnostic potential. So much about the conditions in which we live, after all, can be diagnosed from death.
As Baden recounts forging a career for himself as a "medical detective", he plays with genre meaningfully. Split between personal and professional tones, his book serves simultaneously as a historical account, a political treatise, a medical playbook and memoir. Baden is a well-regarded expert in his field, with a foundational knowledge in the facts of human anatomy. Yet as a narrator, he emerges from the page like any other literary character — with a definitive arc that drives the text forward. Baden takes readers through some of the most publicized autopsy cases in history, and in doing so tracks drastic changes both to the profession of forensics as a whole and his own outlook on the political world in which his work is situated.
"Autopsies could tell us if our diagnosis was correct, what we overlooked, whether we made any mistakes in our treatment, and what we could have done better. The postmortem examination served as quality control for how we practiced medicine. It educated us on how to improve patient care — on how to become better doctors. If the pathologist was the master of natural diseases, the forensic pathologist was the master of unnatural deaths: homicides, accidents, suicides, drug overdoses."

— Michael M. Baden, author of American Autopsy
The job of coroner has always been subject to political influence, in Baden's opinion, despite maintaining a front of scientific objectivity. From the lack of attention given to the opioid crisis in the mid-20th century to the development of junk science terms with courtroom appeal (i.e. "excited delirium" or "positional asphyxia"), Baden describes consistently witnessing forensics be used to criminalize victims rather than offer up productive answers to deep-seated social issues. He points to the fact that his caseload of preventable, race-related deaths has only increased since his early days at Bellevue Hospital in the 1960s as proof that some serious changes still need to be made.
Still, Baden leaves readers on a hopeful note. His reasons for writing this memoir are similar to those he had for choosing forensic pathology in the first place, which amount to a well-argued preference for disease identification over blind symptom treatment. What Baden points to as a veritable organ failure in the body of the criminal justice system — the unquestioned alliance between prosecutors and public servants — must be treated as an issue of public health and safety. When attached to projects of public health, the practice of autopsying then becomes the real life-saving measure.
Have a tip we should know? [email protected]
Buy it now