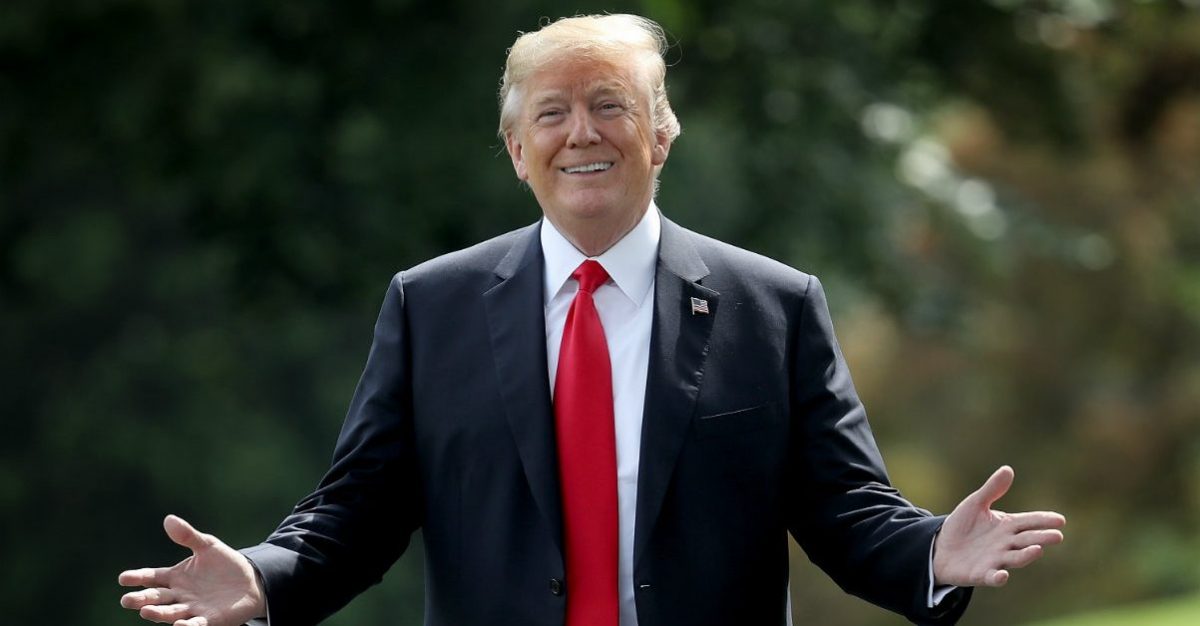 It didn't take long for President Donald Trump's, we'll call it, skepticism about the believability of a person who "flips" to be used by a convicted crack dealer's defense attorney.
According to the New York Daily News, defense attorney Kafahni Nkrumah attempted to argue in court that cooperating witness statements can't be trusted.
Gregory Woods, the judge presiding over the case, shut down that line of argument before it got off the ground, following the prosecution's objection.
Nkrumah was representing Jamal Russell, who faced drug and firearm charges. Russell was ultimately found guilty of conspiracy to deal crack and acquitted on the firearm charge.
The amusing thing is that Nkrumah, who has practiced law for more than 18 years, was clearly watching the developments of the Paul Manafort trial in Virginia. In that trial, Manafort's former associate Rick Gates flipped.
It was not Gates's testimony but document-heavy evidence that swayed jurors towards a guilty verdict, but that's neither here nor there.
Nkrumah reportedly said the following line in court: "You know what's funny? Yesterday Manafort was convicted."
The prosecution was not about to allow Nkrumah to continue down this path and objected. When they objected, it was revealed that Nkrumah intended to reference Trump's comments about cooperating witnesses.
"It's called flipping and it almost ought to be illegal," Trump said during a Fox & Friends interview, in which he reacted to his former personal attorney Michael Cohen's guilty plea and Manafort's guilty verdict.
It was a remark that launched 1,000 memes about "snitches getting stitches."
Nkrumah argued that Trump's opinion on this subject "is just as pertinent as anyone else's opinion about cooperators."
The judge denied this and instructed the jury accordingly.
"I should note the tweet is that it 'almost ought to be illegal,' but as we all know, and as I am going to instruct the jury, it is not illegal," Woods said.
[Image Win McNamee/Getty Images]
Have a tip we should know? [email protected]