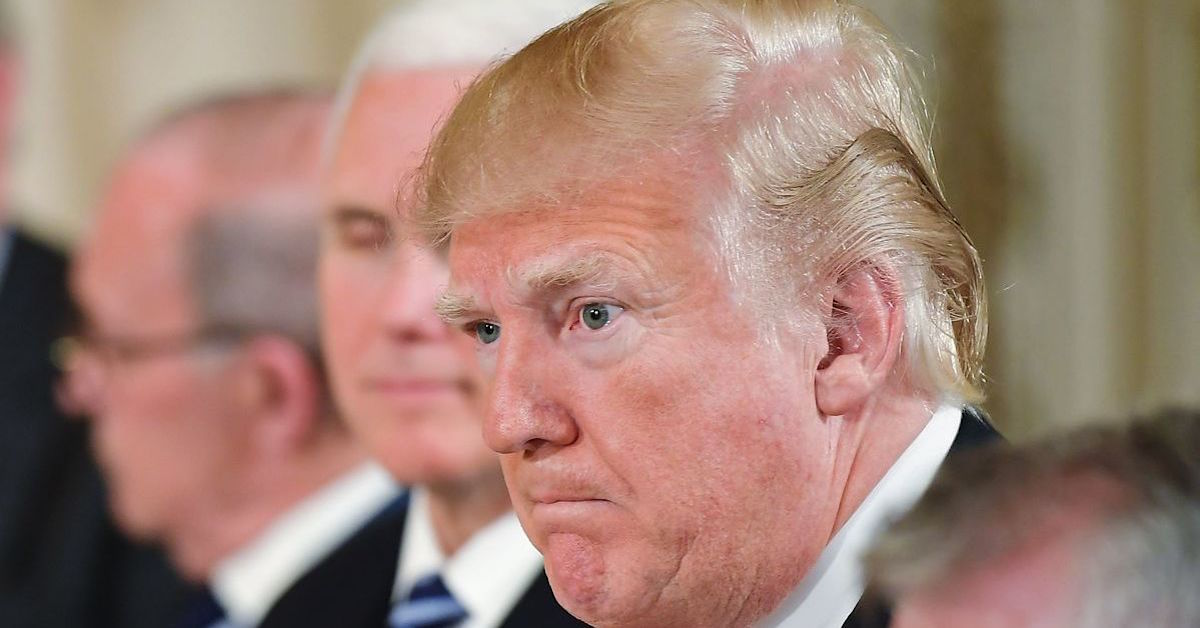 The New York Times reported a story on Tuesday that gives more credence to the idea that President Donald Trump saw former Acting Attorney General Matthew Whitaker as a pawn to foil ongoing investigations in some form or fashion. When Whitaker recently appeared before the House Judiciary Committee, he was asked a lot of questions about his interactions between Trump and involvement in Robert Mueller's investigation.
What wasn't asked a lot about, however (and this appears to have been a mistake on the part of those in Congress), was whether Trump or Whitaker ever discussed the Southern District of New York, where criminal probes of the Trump Organization and Trump's former lawyer Michael Cohen were opened; that was also where Cohen memorably admitted Trump "directed" him to make hush payments.
The Times began its story by mentioning someone who appears to have ruffled the feathers of the president like Jeff Sessions did before. In the immediate aftermath of the Cohen raid in April 2018, SDNY U.S. Attorney Geoffrey Berman was a source of worry. Berman was a Trump appointee, after all.
Former SDNY U.S. Attorney Preet Bharara, who was fired by Trump, said at the time that the FBI raids of Cohen's office, home, and hotel room were done by officials who were "basically […] handpicked" by  Trump. That turned out not to be the case because Berman recused himself from the investigation.
When Sessions was still U.S. Attorney General, it seemed that scarcely a week would go by before Trump would go after Sessions on Twitter and blame him for widening criminal investigations, whether that be the Mueller probe or the investigations in SDNY. Remember the case of the Cohen raid came in part from a Mueller referral.
Here's where Whitaker comes in, per the Times:
As federal prosecutors in Manhattan gathered evidence late last year about President Trump's role in silencing women with hush payments during the 2016 campaign, Mr. Trump called Matthew G. Whitaker, his newly installed attorney general, with a question. He asked whether Geoffrey S. Berman, the United States attorney for the Southern District of New York and a Trump ally, could be put in charge of the widening investigation, according to several American officials with direct knowledge of the call.

Mr. Whitaker, who had privately told associates that part of his role at the Justice Department was to "jump on a grenade" for the president, knew he could not put Mr. Berman in charge, since Mr. Berman had already recused himself from the investigation. The president soon soured on Mr. Whitaker, as he often does with his aides, and complained about his inability to pull levers at the Justice Department that could make the president's many legal problems go away.
It makes sense that Trump would seek to put a so-called "loyalist" in place of the attorney actually heading up the hush payment probe. Robert Khuzami, Deputy U.S. Attorney at SDNY, is running this case instead. Khuzami's speciality is prosecuting financial crimes.
Whitaker released a statement through DOJ spokesperson Kerri Kupec, saying that he stands by the testimony he gave under oath.
"Under oath to the House Judiciary Committee, then Acting Attorney General Whitaker stated that 'at no time has the White House asked for nor have I provided any promises or commitments concerning the special counsel's investigation or any other investigation," the statement says. "Mr. Whitaker stands by his testimony."
[Image via Mandel Ngan/AFP/Getty Images]
Have a tip we should know? [email protected]