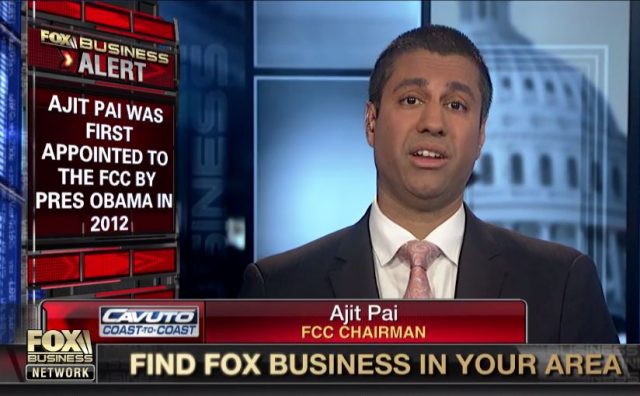 A net neutrality restoration measure has the support of fifty U.S. senators, according to members of that fifty-strong group today.
The measure would override the December vote made by the Federal Communications Commission ("FCC") which many viewed as an unnecessary giveaway to internet service providers. Other criticisms were more alarmist, with multiple companies, politicians and pundits saying the end of net neutrality presaged the end of the internet as we know it.
FCC Chairman Ajit Pai brushed away such concerns and said the new measures would be a net benefit for consumers and industry alike. Pai awkwardly made his case (and later claimed victory) through a series of poorly-received memes and videos–one of which drew heavy criticism for featuring an alt-right internet personality affiliated with the pizzagate conspiracy theory.
Pai now fears for his safety and has had to cancel at least two public appearances due to the severity of the mocking memes and strong criticism he's been subject to online.
A December poll pegged support for net neutrality guidelines at 83 percent. The resolution aiming to restore Obama-era net neutrality rules is currently supported by all 47 Democratic senators, both independent senators who caucus with the Democrats–Angus King (I-ME) and Bernie Sanders (I-VT) and Maine's Republican Senator Susan Collins.
Under the Congressional Review Act, federal politicians have a 60-day window to review and reverse–if they so decide–the decisions of an administrative agency like the FCC. Forty senators had signed on to the resolution reversing Pai's decision as of last week and 10 more had joined as of today. Democrats have said they planned to campaign on net neutrality during the mid-term elections.
The legislation now stands as a tantalizing chance for Senate Democrats to score their first positive legislative victory against the Trump administration. So far, the Democratic Party has proved unwilling or unable to stand up to Trump or reverse a single one of his policies.
To succeed, the measure will now need the support of one additional Republican senator–as well as the support of the majority-Republican U.S. House of Representatives–before making it President Trump's desk.
[image via screengrab/Fox Business]
Follow Colin Kalmbacher on Twitter: @colinkalmbacher
Have a tip we should know? [email protected]