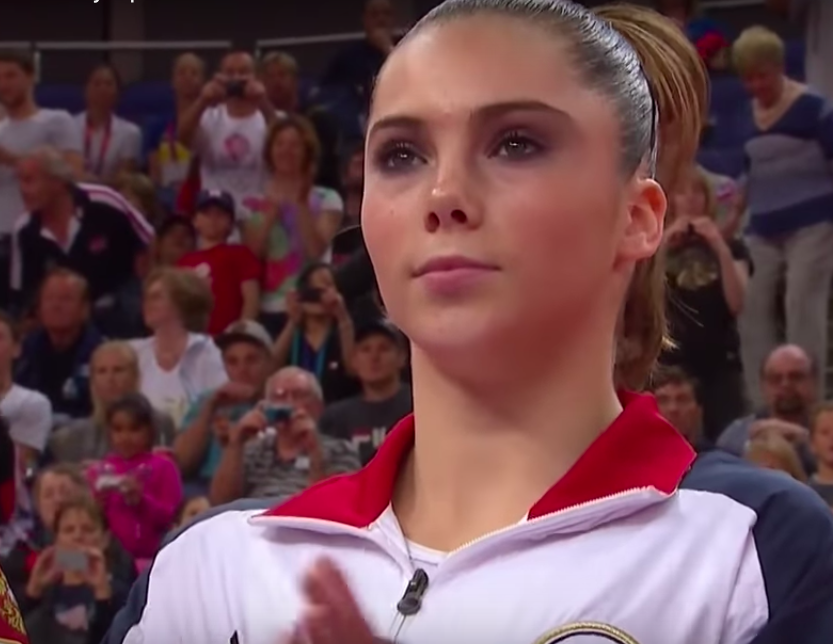 An non-disclosure agreement included in a $1.25 million settlement between USA Gymnastics and Olympic gold and silver medalist McKayla Maroney, may prevent the athlete from participating in the four day sentencing hearing of disgraced sports doctor, Larry Nassar.
Starting today and continuing until Friday, the hearing is set to feature testimonies from over 80 women detailing various types of sexual abuse at the hands of the former USA Gymnastics and Michigan State University doctor.
According to the Daily Mail, Maroney, 22, a member of the Olympic gold medal winning 'Fierce Five' United States gymnastics team at the London 2012 Olympics, claims in a lawsuit filed in December 2017 that she received a settlement from USAG that included an 'illegal' NDA she had to sign that stated she would fined $100,000 if she spoke about Nassar or any kind of abuse that she suffered by him.
Maroney is now suing USA Gymnastics.
Maroney claimed, according to the Daily Mail, that Nassar began sexually abusing her at age 13, and continued to sustain abuse by the doctor until she left gymnastics at age 20, even stating in a post on social media that 'it happened in London before my team and I won the gold medal, and it happened before I won my silver.'
Maroney is not the only US Olympic gymnast who claims to have been sexually abused by Nassar.  Two of her London 2012 teammates, Aly Raisman and Gabby Douglas, also claimed they suffered abuse by Nassar. Just yesterday, Rio 2016 Olympic gymnast, Simone Biles claimed she also suffered abuse by the doctor in a tweet from her verified twitter account. Maroney is however the only US Olympic gymnast to have settled with USAG for any abuse she suffered.
https://twitter.com/Simone_Biles/status/953014513837715457
Maroney first began sharing her story during the height of the #MeToo campaign on social media, initiated by a number of allegations of sexual abuse by formerly renowned Hollywood film producer, Harvey Weinstein. This came after she signed the NDA, It does not appear that she was fined the $100,000 for speaking about Nassar on social media.
US Olympic Committee and Michigan State University are also included in Maroney's lawsuit.
[Image via NBC Screenshot]
Have a tip we should know? [email protected]