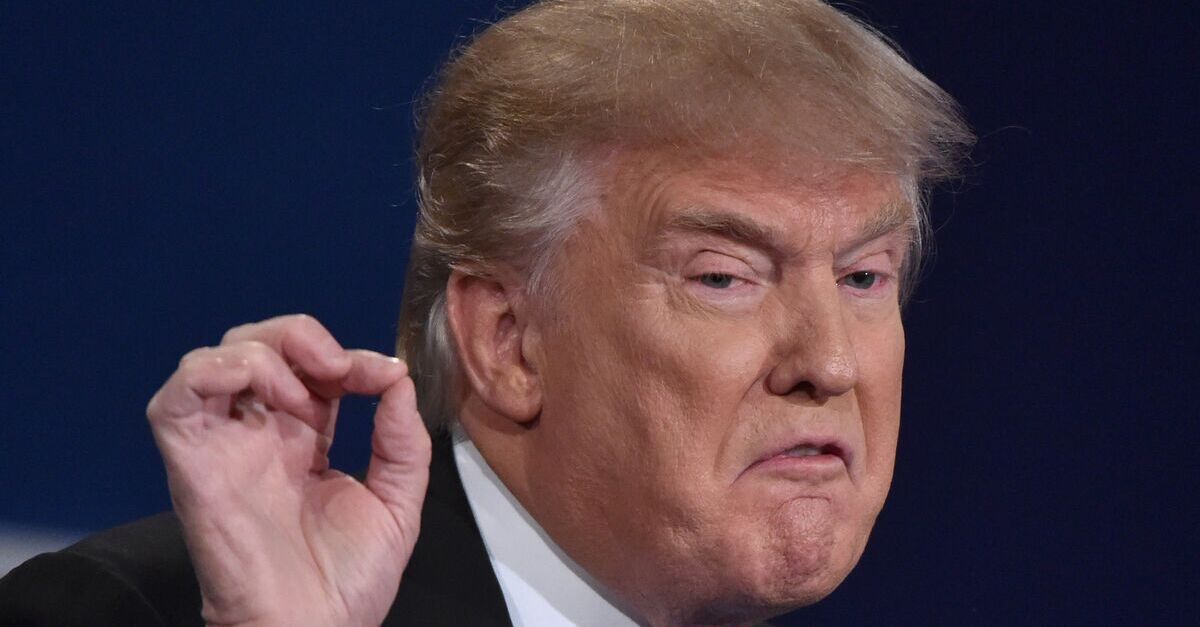 The Trump campaign filed a lawsuit on Monday seeking to block the certification of the Pennsylvania election results that tipped Joe Biden decisively across the threshold to become President-elect of the United States, in a complaint that fails to specifically allege a single of instance of voter fraud in any of the seven Democratic counties sued.
"Pennsylvania had a free, fair, and secure election," Wanda Murren, a spokesman for the Keystone State's Secretary of the Commonwealth Kathy Boockvar, affirmed in a statement.
"Millions of Pennsylvanians followed the rules allowed by the SCOTUS and each voter, regardless of political party, must have their voice heard," Murren added. "Allegations of fraud and illegal activity have been repeatedly debunked and dismissed by the courts. Those attacks against the core values of Americans are intended to undermine our democracy, and we must reject them. Election officials at the state and local level, Republican and Democrat, worked tirelessly amid a pandemic so voters could decide this election."
The Trump campaign has put forward an endless string of smears and lawsuits against election authorities across the county. Their wild claims have been long on assertions, short on evidence, and routinely rejected by the judges who have heard them. This has not deterred the campaign from making their most audacious request to date: nothing less than a refusal to validate some 6.7 million votes in a state they decisively lost.
"Nothing less than the integrity of the 2020 Presidential election is at stake in this action," the 85-page complaint states.
Teased out by the White House and the president's lawyer Rudy Giuliani over the weekend, Donald J. Trump for President filed the lawsuit with two electors as co-plaintiffs: David John Henry and Lawrence Roberts.
Secretary of the Commonwealth Boockvar, a Democrat, and seven Keystone State county boards of elections are listed as defendants. These boards come from Allegheny, Centre, Chester, Delaware, Montgomery, Northampton, and Philadelphia counties.
Before the lawsuit landed in the Middle District of Pennsylvania, Trump and his loyalists invoked the specter of mass voter fraud—a phenomenon international experts report does not exist in the United States—as a reason to challenge their emphatic electoral defeat. Variations of the word "fraud" appear in the lawsuit 33 times, mostly in the context of rare prosecutions related to other elections. The only suspected instances of voter fraud cited in the complaint occurred in two Keystone State counties that voted for Trump: Fayette, where Trump is winning by a 34-point margin, and Luzerne, where his lead is 14 points.
"Fayette County experienced two different issues with their mail-in ballots leading up to Election Day," the complaint states. "First, an issue caused by Pennsylvania's SURE software system as to the marking of online applications submitted prior to the June primary election with the 'permanent mail-in' status caused some voters to receive duplicate ballots for the general election."
Neither of those cases relate to the counties at issue in the lawsuit, and the allegations are far from clear.
One of the cases cited by the campaign relates to "at least four instances" of complaints by certain voters that they allegedly received ballots filled out for Biden, according to a news article cited by the campaign. Trump trails Biden by more than 45,000 votes in the Keystone State. Fayette County District Attorney Richard Bower is reportedly investigating that quartet of allegations.
The Luzerne County allegations relate to the Department of Justice's controversial announcement of an investigation into "a small number" of allegedly discarded military ballots. The Justice Department had to revise its statement because they overestimated the number of ballots being investigated that were cast for Trump.
Federal prosecutors rarely announce investigations before charges are filed, amplifying allegations that Attorney General Bill Barr has been politicizing the Justice Department.
Studies by the Brennan Center call mass voter fraud a "myth," and neither the FBI nor Trump's own Election Integrity Commission found any evidence to suggest otherwise. Trump's task force found no evidence of mass voter fraud—let alone at the numbers that he absurdly claimed would have given him the popular vote edge over Hillary Clinton in 2016—before it shuttered early in his tenure.
Other passages of the complaint falsely contend that Republican poll watchers have been denied access to ballot-counting.
Pennsylvania Secretary of State Boockvar debunked the claim, noting that one of the counties they sued has live video that anyone can access of the count.
"Every candidate and every political party is allowed to have an authorized representative in the room observing the process," Boockvar said. "Some jurisdictions including Philly are also live-streaming, so you can literally watch their counting process," Boockvar said.
Her spokeswoman echoed those remarks in a statement following the lawsuit's filing.
"In Philadelphia, Allegheny County, and elsewhere, officials are administering the election with the highest degree of transparency," Murren said. "In Philadelphia and several other counties there has been a livestream of the ballot-counting process available for anyone to watch. In all counties all parties have canvass observers throughout the process. Any insinuation otherwise is a lie. Pennsylvania is going to fight every single attempt to disenfranchise voters. We will protect this election and the democratic process. Pennsylvania will count every vote, and we will protect the count of every vote.
Attorney Ronald Hicks signed the complaint for the law firm Porter Wright Morris & Arthur, whose representation of the Trump campaign in this case sparked turmoil in their offices.
Citing interviews with nine partners and associates, the New York Times reported that have held internal meetings worrying that their representing Trump's position will damage the integrity of U.S. elections, and "at least" one person quit in protest. Hicks did not respond to an email requesting comment.
The case has been assigned to U.S. District Judge Matthew Brann, a Barack Obama appointee.
Update, Nov. 10, 2:49 ET — The story has been updated to include comment from Pennsylvania's Secretary of the Commonwealth and lack of comment from Trump's attorney.
Read the lawsuit below:
[Image via PAUL J. RICHARDS/AFP via Getty Images]
Have a tip we should know? [email protected]
Adam Klasfeld - Managing Editor