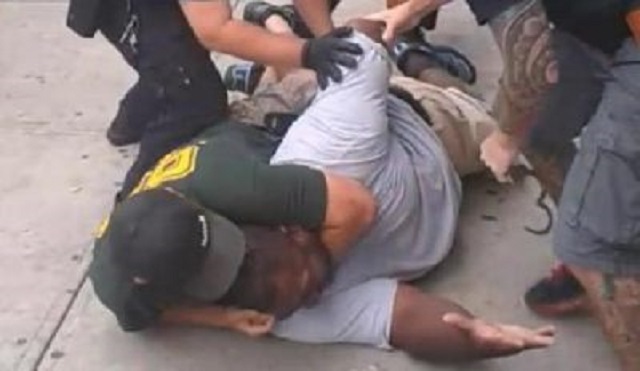 On the third anniversary of Eric Garner's death at the hands of NYPD Officer Daniel Pantaleo, the slain civil rights icon's name is, naturally, trending across social media.
A demonstration is planned for later this evening at the Staten Island Ferry Terminal–a short distance away from where Garner was choked to death using a prohibited detainment method three years ago. The demonstration will call for new charges against the cops involved in Garner's death. Pantaleo went before a grand jury in 2014, but was not indicted and then-district attorney Dan Donovan summarily dropped the case.
Garner's daughter, Erica Garner, has used her platform on Twitter to galvanize support for her father's memory and the larger #BlackLivesMatter movement since his death. Today, she's been quite busy on the micro-blogging site, accusing the NYPD of a cover-up and saying justice has still not been seen.
But, let's consider for a moment how all of this might–that is, might not–have unfolded without the damning video shot by Ramsey Orta which shows Pantaleo choking the life out of Eric Garner as he screamed "I can't breathe" eleven times before his death.
Just take one look at the following image; in it the value of filming police interactions with civilians is made abundantly clear: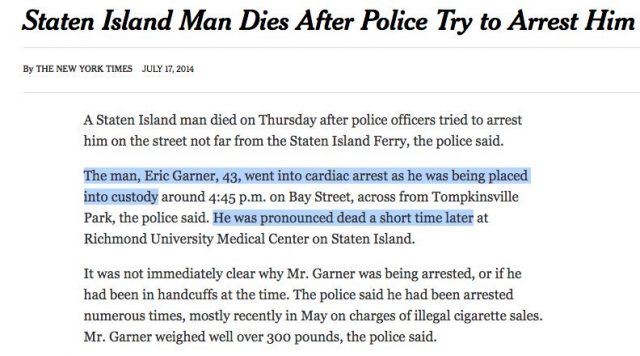 [featured image via screengrab; inset image via @AshAgony/Twitter]
Follow Colin Kalmbacher on Twitter: @colinkalmbacher
Have a tip we should know? [email protected]