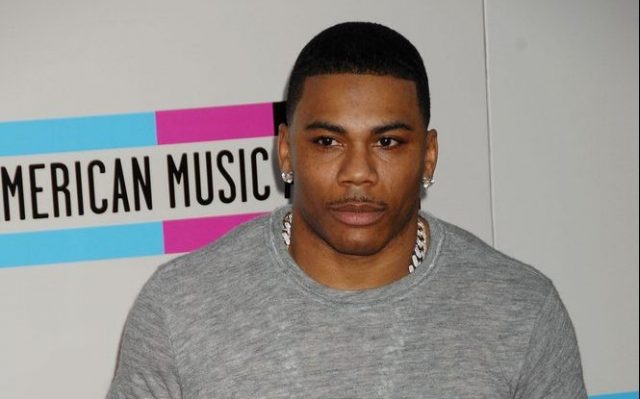 In the nearly two decades I've been a lawyer, I've seen a lot of crazy things in court documents, but this is the first time I've ever seen a Plaintiff ask that a judge enjoin a Defendant's penis. That's right. Plaintiff Monique Greene, the young woman who accused rapper Nelly of raping her, filed an Amended Complaint in Superior Court of Washington this week. In her filing, obtained by Law & Crime, Greene added some disturbing background facts about Nelly's alleged pattern of sexual assault, and then made a rather unusual request for relief from the court:
WHEREFORE, Plaintiff prays for judgment and relief against Defendant Cornell Haynes Jr. (Nelly) as follows:
For an injunction against Defendant Nelly (and his penis) that prohibits him from engaging in sexual assault against female fans after concerts using the unique methods and plans described above;
Weird, right? Even if Nelly's penis were deemed a party to this litigation, it's a little odd to ask a judge to order any defendant to do what simply amounts to following existing law. It's already illegal for Nelly (or anyone else) to sexually assault female fans (or anyone else) after concerts (or any other time) using any methods.
Let's get some context. Monique Greene was a twenty-one year-old college student who accused Nelly of raping her one night on his tour bus last October. Immediately following the alleged assault, Greene called 911, went to a local hospital, completed a rape kit, and reported the crime to police. Nelly was arrested for the rape on the same night.
Nelly immediately denied Greene's allegations, both through his attorney, and via Twitter:
I also want to thank my fans for their unwavering support. They know me. I assure you I will be vindicated. And I assure you, I will pursue every legal option to address this defaming claim. Thank you

— Nelly_Mo (@Nelly_Mo) October 7, 2017
In some spectacularly bad timing, Monique Greene found herself the recipient of unwelcome media attention. Just a week before the explosion of the #MeToo reboot, Nelly's lawyer, Scott Rosenblum, gave a statement to TMZ that, in retrospect, feels as stale as it does to be a Kevin Spacey fan:
"It does not surprise me that she wanted to have her story publicized. That is playbook 101 of a person with an agenda and clearly she has one. The agenda is money, fame and notoriety…[W]e will be able to show by objective evidence and unbiased witnesses that she has zero credibility…She's a person who is making a dangerous, fraudulent allegation to accomplish her own goals."
Monique Greene isn't planning on letting that statement go, either. In her Amended Complaint, she referred to the above denial, and alleged that it " constituted intimidation of a witness under 9A.72.110 and 9A.04.110." That's important, because after hearing Nelly's denials and becoming victim to some pretty serious cyberbullying, Monique Greene ultimately refused to testify against Nelly in the criminal case against him.
Now, Monique Greene's Amended Complaint seeks to rely on the civil justice system to hold Nelly to accountability, not only for this alleged sexual assault, but also for defamation, battery, intimidation, and intentional infliction of emotional distress. Law & Crime spoke with Karen Koehler, Monique Greene's lawyer, this afternoon, who explained her perspective on the current civil lawsuit:
"There is allegedly a sexual predator here. The fact that this is civil and not criminal doesn't make it any less of a forum for addressing these issues. In fact, there are more procedures available (though not conviction or jail time) in the civil system, and we added in the injunctive relief because it's an essential part of pursuing justice."
There's some good legal strategy in play here, too. Because this is a civil lawsuit, evidentiary rules will allow the admission of specific examples of other misconduct if it can be established that those examples exemplify some common modus operandi the defendant has utilized. Ms. Koehler amended her Complaint to include exactly such examples. The new Complaint includes the harrowing stories of "Jane Doe 1" and "Jane Doe 2" – two women who have alleged also being victimized at Nelly's hands. Their stories bear astounding similarities with Monique Greene's account.
Jane Doe 1 is an American servicewoman who attended a Nelly concert in the U.K. She claims to have been invited to a VIP area where Nelly groped her and attempted to further assault her until security guards intervened. Jane Doe 2 also reported meeting Nelly at a post-concert photo-op. She described a similar incident of sexual assault, which culminated, she claims, in Nelly's forcibly pushing his erect penis into her mouth until she was able to scramble out of the room. All three women were fans meeting Nelly after a show. All three report similar accusations, in which Nelly allegedly ushered them into a small room during a VIP event and proceeded to either masturbate in front of them and/or demand sex from them. Yikes. And if #MeToo has taught us anything, it's that there is strength in numbers.
Karen Koehler explained the motivation of Jane Does 1 and 2 coming forward at this time:
"They specifically consented to being included in Monique Greene's Complaint. These women that are reaching out don't want anyone to know, but they're doing it because they want [sexual assault] to stop. We all want to show our client and the world that she is not alone. These women are standing with her."
And standing with her, they are. Asking a court to issue an injunction against someone's penis is unorthodox, to say the least. But as we are all learning in this post-Weinstein world, combatting sexual assault may require not only strength and conviction, but also creativity, particularly in a legal sense. Greene's request that the court specifically forbid Nelly from assaulting other women the way she claims he assaulted her may be at least a partial antidote to naysayers who accuse her and others of being greedily litigious and opportunistic. Koehler explained why she included the injunction in her demand for relief:
"Monique Green did this before the #MeToo movement. #MeToo has given a voice to actresses and celebrities; this is the opposite. This young woman is a fan. The world is against her, calling her a whore and a groupie, and saying she deserves it.  No famous person has come to her aid or defense. I want justice for my clients and I want to deter bad conduct. I'm known for asking for more than just money."
No word yet on whether Nelly or his penis may be ordered to pay attorneys fees.
This is an opinion piece. The views expressed in this article are those of just the author.
Elura Nanos - Columnist & Trial Analyst, Law & Crime; CEO Lawyer Up