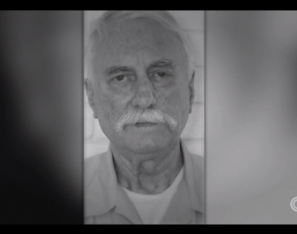 A 76-year-old man who spent the last five years in prison as the result of his 2012 conviction in the oldest cold case ever brought to court — the 1957 murder of a 7-year-old school girl — had his conviction vacated on Friday, and he now says that he plans to sue the state of Illinois for wrongful imprisonment.
Jack McCullough, the man convicted in 2012 for the 1957 murder of Maria Ridulph, spoke to reporters in a telephone interview over the weekend while enjoying his first few days as a free man in almost five years, according to an article in the Chicago Tribune.
McCullough told reporters that he was not worried when investigators came looking for him in 2011, because he knew he was innocent.
"I know I didn't do it," McCullough said.
He then described the long days after his conviction, writing letters to anyone who would listen while locked inside an 11-by-5-foot cell.  McCullough said many of his letters went unanswered.
The worst part, however, according to McCullough was the toll the conviction took on his family and that is why he wants the state of Illinois held responsible.
"They didn't just punish me — they punished … my whole family," McCullough said. "I want the state to be (held) responsible."
A judge on Friday ordered McCullough's release after vacating the 2012 conviction and DeKalb County State's Attorney Richard Schmack announced that his office would not retry McCullough.  Schmack reportedly only became the state's attorney as McCullough's trial was winding down.  When he got into office and began taking a look at the case file, Schmack said he was troubled by what he saw.  At the hearing on Friday, in addition to announcing he had no plans to retry the case, Schmack also said his office is convinced McCullough is innocent of the crime.  Further investigation revealed McCullough was more than 40 miles away at the time when Ridulph was abducted.
On Sunday, Schmack told reporters that he believes investigators involved in the 2012 case were blinded by the chance to be known as part of the team who helped secure the nation's oldest cold case conviction.
According to the Tribune, Ridulph's abduction made national headlines in the 1950s.  She disappeared on December 3, 1957 while outside playing in the snow after a man who introduced himself as "Johnny" approached Ridulph and a friend who was not abducted because she ran away.  By the time Ridulph's friend returned, Ridulph and the man were gone.  Her remains were discovered by hikers approximately five-months later.
[image via screengrab]
Have a tip we should know? [email protected]