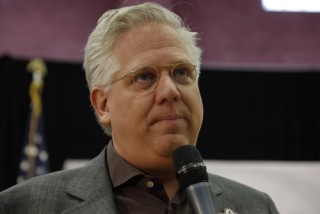 According to an order entered into federal court, conservative talk show host Glenn Beck has agreed to settle a defamation lawsuit brought by Abdulrahman Alharbi, a Saudi Arabian citizen.  During a live broadcast on TheBlaze, Beck claimed that Alharbi was involved in the Boston bombing attack, even though investigators had apparently already said he was not implicated. Early in the investigation, Alharbi had been a person of interest but Homeland Security Chief  Janet Napolitano later said, "He was not on a watch list … he was in the wrong place at the wrong time." Alharbi said Beck continued to defame him despite knowing this information.
An order was issued today to dismiss the case  because it appears both parties came to a settlement agreement:
IT IS ORDERED that this action is hereby dismissed without prejudice to reconsideration and possible re-opening if within 30 days of this order a motion is filed which represents that the terms of the settlement agreement have not been performed and there is good cause for the non- performing party or parties to have failed to perform
The terms of the settlement agreement have not been made public, but attorneys from both sides apparently notified the Court about the decision on Tuesday.
Mercury Radio Arts, which owns The Blaze.com released the following statement:
The parties in this matter have reached a settlement of the pending action. The terms of the settlement are confidential. No party has admitted any fault, wrongdoing, or responsibility as part of the settlement. Defendants have agreed to settlement of the pending action in furtherance of fundamental principles of journalistic integrity by preserving confidentiality of their sources consistent with their rights and privileges under the First Amendment.  The Plaintiff has pursued this action for the reasons set forth in his Complaint and believes those interests have been served by this resolution.
Last month, a federal judge in Boston ordered that the conservative media personality reveal who gave his network information implicating Alharbi. Attorneys for TheBlaze.com had told a federal judge that they plan to defy a court order to protect confidential sources that gave TheBlaze.com information on a story about the Boston bombing. Before the settlement was agreed to, the judge was contemplating possible sanction. In earlier summary judgment motions, the judge had eliminated the plaintiff's claims for unjust enrichment and punitive damages.
Emails to Alharbi's attorneys have not been returned. We will update accordingly.
This post has been updated with a statement from Mercury Radio Arts. 
[image via shutter stock]
Have a tip we should know? [email protected]
Rachel Stockman - President / On Air Host