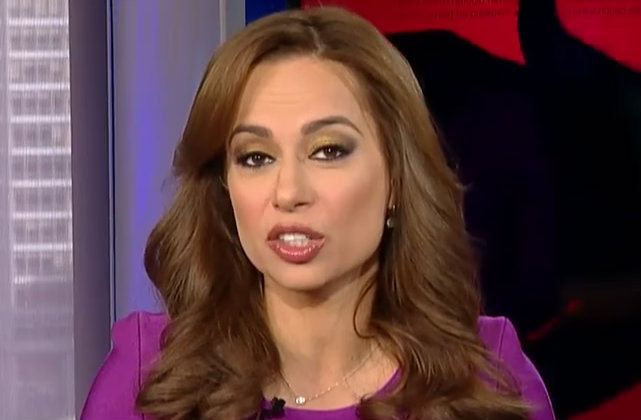 Democratic Party Strategist and Fox News Contributor Julie Roginsky has sued the network, former CEO Roger Ailes, and current co-President Bill Shine for gender discrimination in New York State court.
According to the lawsuit, "Fox News and Ailes discriminated against Roginsky on the basis of her gender by making her deserved promotion to a regular spot hosting 'The Five' contingent upon having a sexual relationship with Ailes." Roginsky contends that the network retaliated against her when she refused to have a sexual relationship with Ailes. She claims that her current boss Bill Shine was part of the scheme by "failing to take reasonable measures to protect Roginsky from the unlawful conduct."
The lawsuit also states that Roginsky was retaliated against when she refused to "publicly disparage" Gretchen Carlson and get on "Team Roger" when the former Fox News host went public with her claims of sexual harassment against Ailes last year. The network reportedly agreed to a $20 million settlement with Carlson. Roginsky allegedly told an executive that Ailes was a sexual predator and that she would not join in on the smearing of Carlson.
Roginsky claims that Ailes repeatedly called her into his office for one-one-one meetings and would frequently ask about her personal life. She claims Ailes told her, at one point, that Roginsky should engage in "sexual relationships with older, married conservative men," because "they may stray but they always come back because they're loyal." She also stated that Ailes would consistently position himself to look down her dress.
These new claims come amid a torrent of other claims filed by former employees and Fox News personalities who allege similar conduct by Roger Ailes, who was ousted last summer. The allegations also come at the heels of a bombshell New York Times report alleging that Fox News and Bill O'Reilly paid $13 million in payouts to protect the Fox News star from sexual harassment complaints from five women.
Roginsky has been a paid contributor with Fox News since 2011. She has worked as a paid strategist for Sen. Cory Booker, Jon Corzine, and Emily's List.
Ailes's attorney Susan Estrich called her allegation "nonsense." You can read that statement below.
Response from Roger Ailes's lawyer to the Julie Roginsky suit. pic.twitter.com/ekGfUZnKDb

— Emily Steel (@emilysteel) April 3, 2017
This is a breaking news story and we will update as we get more information, and a response from Fox News.
Update – April 3, 1:16 p.m.: Added a statement from Roger Ailes's attorney, Susan Estrich.
Have a tip we should know? [email protected]
Rachel Stockman - President / On Air Host